Japanese Court Slams Samsung Over Patent Abuse Against Apple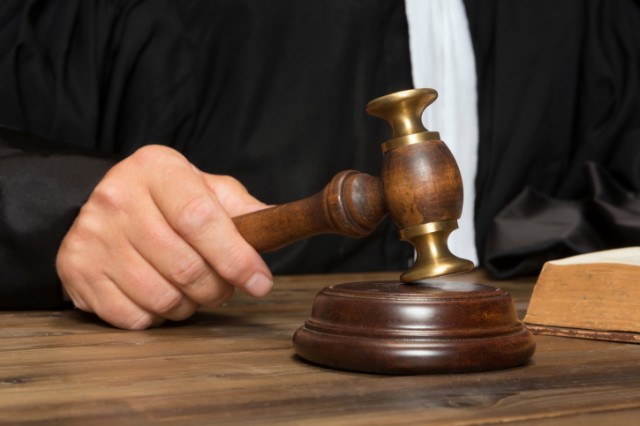 Japan's Tokyo District Court has rejected Samsung's (SSNLF.PK) request for an injunction that would have banned the sale of Apple's (NASDAQ:AAPL) iPhone 4, reports Apple Insider. Samsung was seeking a sales ban on the iPhone 4 based on the device's use of a 3GPP mobile data transmission standard that is covered by a patent held by the Korea-based company.
In its ruling, the intellectual property court noted that the patent in dispute was a standards essential patent, or SEP, that Samsung is required to license to Apple and other smartphone makers under its FRAND (fair, reasonable, and non-discriminatory) licensing obligations. For this reason, the court ruled that Samsung still had the right to seek monetary damages in the amount of about 9.95 million yen, or $98,000, reports Nikkei. This amount would be the "license fee equivalent" that Apple would have paid under FRAND licensing rules.
However, the court also criticized Samsung for its abuse of the international patent system. "Samsung has violated the obligation to be negotiating in good faith," said the Tokyo District Court, according to Nikkei. Although SEPs are supposed to be licensed to other companies at rates that are fair and reasonable, Samsung has repeatedly been criticized for demanding unusually high licensing fees and for using its SEPs to try to win sales bans against competitors in various courts around the world.
Apple's Japanese subsidiary released a statement praising the court's ruling. "We [offer] high praise that the court took the corresponding [actions against] Samsung, [and] was resolute to try to protect the integrity of the international patent system," said Apple in statement obtained by Ascii.jp and translated by Google Translate. "In an attempt to convince the court that the patent is not an issue, Samsung, has recklessly ignored the intellectual property rights around the world."
Samsung has previously been criticized for its abuse of the patent system in the U.S. and Europe. Last year, the Obama administration vetoed the U.S. International Trade Commission's import ban on some older models of iPhones and iPads that Samsung had obtained over Apple's violation of its SEPs. In a letter outlining the reasons behind the decision, U.S. Trade Representative Michael Froman cited concerns about "owners of standards-essential patents ('SEPs') who have made a voluntary commitment to offer to license SEPs on terms that are fair, reasonable, and non-discriminatory ('FRAND'), gaining undue leverage and engaging in 'patent hold-up.'"
Similarly, the European Commission began an investigation of Samsung's attempts to get injunctions based on SEPs in 2012. As a result of the EU's concerns, Samsung promised last year to refrain from seeking injunctions based on SEPs for a period of five years, according to a press release from the European Commission.
As noted by Apple Insider, Korea is one of the only countries where a court has backed Samsung's SEP licensing practices. Earlier this year the Korea Fair Trade Commission issued a ruling that suggested Apple was not being sincere in its attempts to negotiate a fair SEP licensing fee.
Follow Nathanael on Twitter (@ArnoldEtan_WSCS)
More from Wall St. Cheat Sheet: