Just Bad Luck? Another Data Outage for Amazon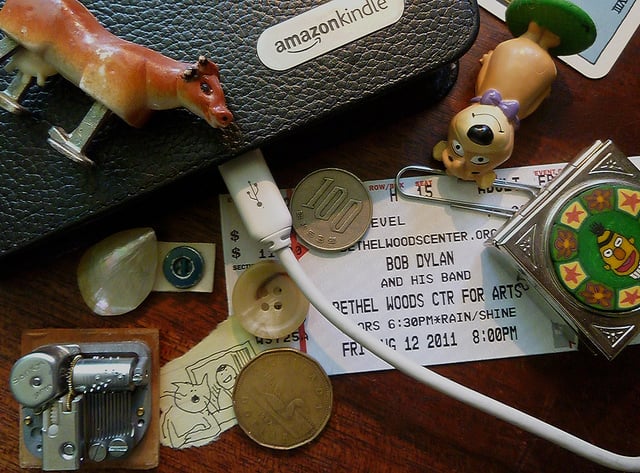 Amazon.com Inc.'s (NASDAQ:AMZN) U.S.-East cloud-computing center in Virginia experienced more difficulties on the morning of Friday the 13th.
GigaOM reports that Amazon's Elastic Compute Cloud service through Amazon Web Services was showing signs of stress Friday morning. Sites impacted included Heroku, Github, and CMSWire, among others. Several Amazon services were also affected, including the RedShift data warehousing service, Simple Messaging Services, Relational Data Service, and CloudHSM service.
Amazon's cloud computing services are mostly reliable — the online retail giant advertises them as being more reliable than businesses attempting to run their own servers — but outages do occur from time to time. Amazon's U.S.-East data center has gained the reputation of being faulty, as it is Amazon's oldest server center. It is also the largest of Amazon's data centers, and so outages receive a lot of attention.
On August 25, problems at the U.S.-East center took down popular sites like Twitter's Vine and Facebook's (NASDAQ:FB) Instagram for an hour. Both sites went on Twitter to tell users they were experiencing temporary technical difficulties. A number of smaller websites were affected by the outage, as well. Earlier that same week, on August 19, Amazon's e-commerce website was down for a little less than an hour. Amazon didn't offer any explanation for that outage, so it may have been unrelated to the U.S.-East center.
Amazon Web Services competes with Microsoft's (NASDAQ:MSFT) Azure and Google's (NASDAQ:GOOG) Compute Engine, as well as services from companies like International Business Machines (NYSE:IBM) and Oracle (NASDAQ:ORCL). Amazon recently won a cloud contract from the CIA, which has historically had its computing needs served by IBM. If Amazon wants to continue pursuing deals from high-profile websites and government agencies, it needs to avoid outages to maintain its reliable reputation.
The connectivity issues experienced Friday were first reported at 7:32 a.m. PDT and, according to the Amazon Web Services site, the problem was fixed by 9:40 a.m. PDT. Amazon isn't the only company that's suffered from computer glitches this Friday the 13th.
Don't Miss: Tablets to Outsell PCs by Year's End.
Follow Jacqueline on Twitter @Jacqui_WSCS