Kinect Sports Rivals' Narrator Is Who? Doctor Who
Allons-y! Xbox One's upcoming Kinect Sports Rivals game will feature a voice familiar to gamers who are also Doctor Who fans — David Tennant.
Tennant played the tenth incarnation of the time-traveling alien known as "The Doctor" on BBC's Doctor Who, a role for which he is still recognized worldwide. For Kinect Sports Rivals, he voices the narrator, "the voice of God," as he calls it in a video released on Xbox Wire on Wednesday. Tennant said it is his first role narrating a video game, but he has done narration work on documentaries and acted in voice roles previously in his career.
Kinect Sports Rivals is the third installment of the Kinect Sports franchise, developed by British video game company Rare. Unlike the previous two titles, Kinect Sports and Kinect Sports: Season Two, which were for the Xbox 360 console, the newest addition is exclusively for Xbox One. It is expected to boost sales of Microsoft's (NASDAQ:MSFT) new console, just as the hot, new shooter, Titanfall, has done in recent weeks.
An article in Forbes earlier this week predicts that the game will silence critics of Microsoft's Xbox One. When the Xbox One launched, customers had to purchase the Kinect 2 as part of the base bundle. The Kinect is a camera used to track players' movements, enabling gamers to play without a controller.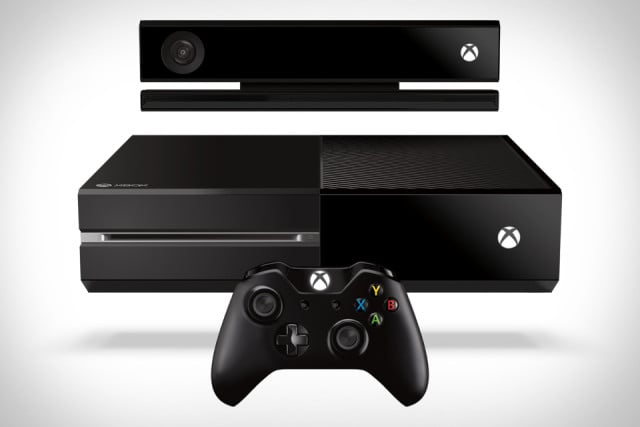 The sports featured in Kinect Sports Rivals include the familiar soccer, tennis, and bowling available in previous titles, but the game also introduces three new sports: climbing, wave racing, and target shooting. In the video, Tennant noted a feature he liked in the new rock climbing game-mode. "I quite like the slightly unsportsmanlike element where you can grab a rival's foot and chuck him off the cliff," he said.
While it's too early to tell what other potential for mischief exists in the game, particularly in the shooting area, competition is the heart of the new game. There is a single player mode, but the advertising campaign focuses on the competitive nature of the sporting game. The Kinect technology scans the player to create an avatar that resembles the player, so that it becomes his or her digital stand-in — it's called the "Awesome You."
For those players who don't want to wait to play, a demo is available for download on Xbox One for the new sport of wave racing using a pre-made character.
The game will be available April 8 in North America, Australia, and New Zealand, and it will hit European markets April 11. The game will retail for about $60 in the United States.
More From Wall St. Cheat Sheet: