Larry Ellison Is Getting Pay Heat from Oracle Investors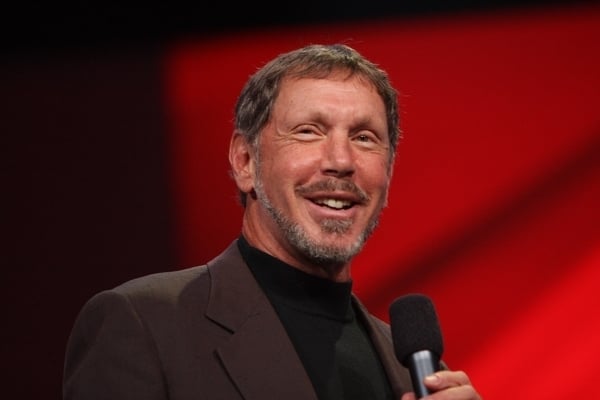 Oracle (NASDAQ:ORCL) Chief Executive Officer Larry Ellison may face some angry shareholders at the company's annual meeting on October 31, as many are discontent over the high pay he continues to receive while the company has performed poorly over the past few quarters.
According to a Wall Street Journal report, investor CtW Investment Group has written a letter to the chairman of Oracle's board's compensation committee, saying that the group would vote against the company's compensation practices and could even seek to unseat directors if Oracle doesn't change its compensation policies and bring in a new director to supervise the company's pay practices.
Ellison made $76.9 million in the fiscal year that ended in May. Oracle's stock fell 9 percent on June 21 after the company reported flat earnings for a second straight quarter, which led to investor discontent over Ellison's paycheck. Other investors that have criticized Ellison's high pay include Vangard Group Inc. and Blackrock Inc. Oracle was unable to win investor support for its executive pay practices in 2012, and those opposing the practices are likely to increase pressure on the company over the matter this year.
Oracle reported fiscal first-quarter earnings on September 18, giving results that were good but not great, coming in line with analyst expectations for the most part. Revenues increased 2 percent on the year to $8.4 billion, just shy of the average analyst expectation of $8.48 billion. Adjusted earnings increased 12 percent on the year to 59 cents per share, beating the average analyst estimate of 56 cents. Software and cloud subscriptions grew 4 percent, accounting for a 20 percent share of the company's total revenue and bringing in $1.7 billion.
Those kind of flat results are why investors are angry over the tens of millions in stock options Ellison continues to receive, seemingly regardless of the company's performance. Oracle didn't offer a comment to the Wall Street Journal after receiving the letter from CtW on Wednesday. But, in a proxy statement filed by the company last week, the board said that, "Significant changes to our executive compensation program were not warranted," noting that Ellison turned down a $1.2 million bonus for the past year due to the company's lack of growth.
Ellison showed off Oracle's new memory chip databases at the Oracle OpenWorld conference in San Francisco on September 22. The company has high hopes for the new system, which has been promised to run 100 times faster than previous models using traditional disk drives. Even with high hopes for the new databases, CtW and other investors won't likely put up with the Oracle board ignoring its requests. The board "has stubbornly refused to take shareholder criticisms to heart," the investment group said in its letter.
Follow Jacqueline on Twitter @Jacqui_WSCS
Don't Miss: 8 Dow Companies Whose Revenue Is Squashed by Just the iPhone