Last Week's 15 Best Tech Products to Check Out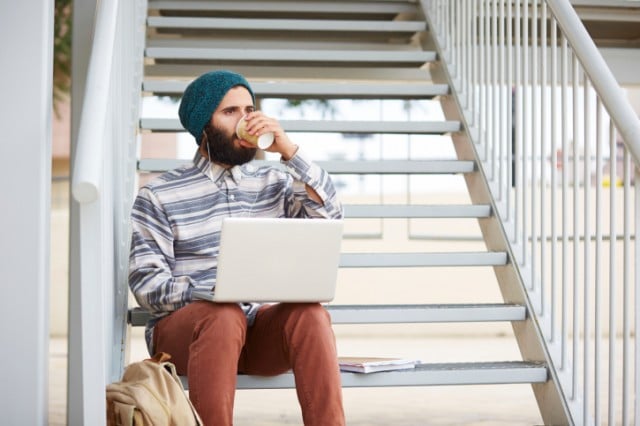 Are you looking for the most innovative new apps, tools, and websites to test out and share with your friends? Each week, we look at the crowdsourced links posted to a website called Product Hunt, where users post their best finds and the community discusses and votes for their favorite apps and tools. (In case you missed it, here's last week's edition.) Between 600 and 800 venture capitalists reportedly use the site — a great testament to its ability to surface products that would otherwise fly under most people's radars — and Product Hunt recently raised $6 million in funding, with Andreessen Horowitz leading the round.
Product Hunt offers a look at what's new every day on its homepage, and anyone can submit a product. Users can either sign up for emails to be updated on the community's best finds or can check back each day to see what Product Hunt turns up. The products posted each day collect upvotes, which partially factor into the order in which the posts are ranked at the end of the day.
Each day's posts are kept separate from the next so that users can return to look back at what's been popular over the past week or month, or check the site each day to see what's new. Each listing includes a link to the product's website, as well as related links, like its page in the App Store or recent media coverage. Users can also join a discussion in the comments section for each product, and founders often join in on the conversation to answer questions.
We looked at the top-ranked new apps and innovations on Product Hunt last week and checked out the top two products that the site surfaced each day. (We added a bonus one to make 15, adding the product with the most upvotes that wasn't in first or second place on the day it was posted.) Upvote counts do change constantly, but all of ours were recorded as of the time of writing on Monday.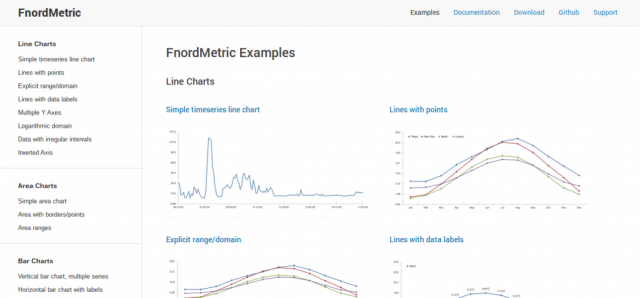 1. FnordMetric
FnordMetric came in first on Sunday, with 167 upvotes as of Monday. The software enables users to write SQL queries that return SVG charts instead of tables. The site explains that "turning a query result into a chart is literally one line of code." The charts are rendered as SVG graphics that can be embedded into any website and customized with CSS. The FnordMetric Server is a standalone HTTP server application that can be used as "a one-stop solution for metric collection and charting." FnordMetric is free and licensed under the GNU General Public License v3.0.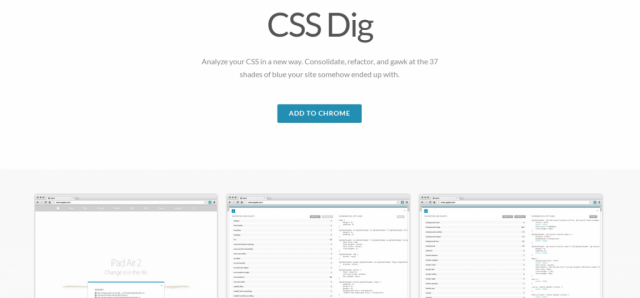 2. CSS Dig
CSS Dig came in second on Sunday, with 112 upvotes as of Monday. CSS Dig is a Chrome extension that enables users to consolidate and refactor CSS, and "gawk at the 37 shades of blue your site somehow ended up with." The extension is a Python script that runs locally "to unearth properties and values from almost any website — from both linked CSS files as well as any code found in style blocks — to help you analyze, refactor, standardize and maintain your CSS."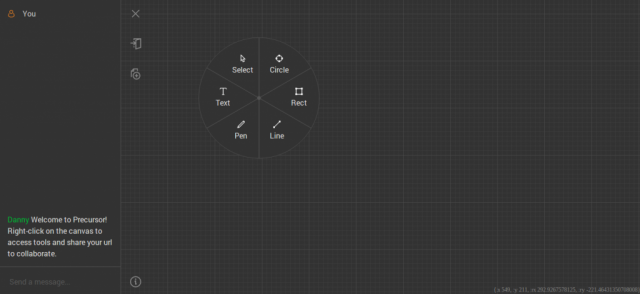 3. Precursor
Precursor came in first on Saturday, with 252 upvotes as of Monday. Precursor is "a collaborative idea tool" that can be used to create sketches, prototypes, notes, and more. Users can share the URL of a prototype document to collaborate, and enable multiple users to work in the same document. The site explains that users should "think of it as a notebook with infinite pages," and Precursor designer Danny King notes on Product Hunt that Precursor began as a weekend project "to create an easy, fast way to collaborate on ideas with others."
4. Impossible
Impossible came in second on Saturday, with 180 upvotes as of Monday. Impossible Technology — a company made of "an eclectic mix of professionals, hobbyists, and specialists based in Canada and China" — created Impossible, a folding electric bike that can fit into a backpack. The frame was designed around circles, instead of the traditional horizontal girder, to distribute weight evenly across the frame. Carbon fiber is a "primary material" of the frame, though some pieces are made of heavier steel to carry the weight of the rider and withstand shock. The batteries enable the bike to travel "up to 12.4 mph for 45 minutes or at normal speed for up to 15.6 miles."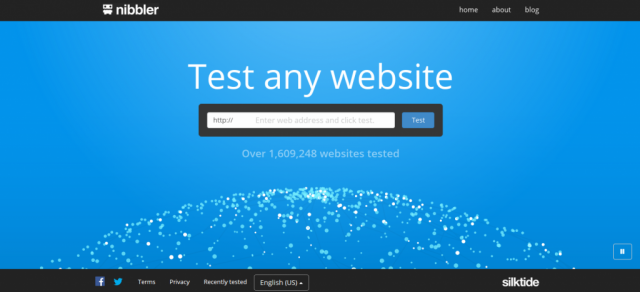 5. Nibbler
Nibbler came in first on Friday, with 543 upvotes as of Monday. Nibbler is a free tool for testing websites. When users input a URL, Nibbler generates a report, scoring the website in 10 key areas, including its accessibility, search engine optimization, user experience, marketing, and technology. Nibbler tests websites by looking at the domain name and following links from the first page to other pages. Most conventional websites are testable, and the tool is free.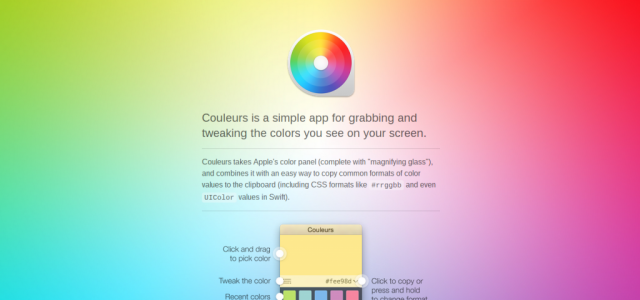 6. Couleurs
Couleurs came in second on Friday, with 283 upvotes as of Monday. Couleurs is a simple Mac app for "grabbing and tweaking the colors you see on your screen." Couleurs combines Apple's color panel with "an easy way to copy common formats of color values to the clipboard (including CSS formats like #rrggbb and even UIColor values in Swift)." Users can click and drag to pick a color, change the color, and change the color's format.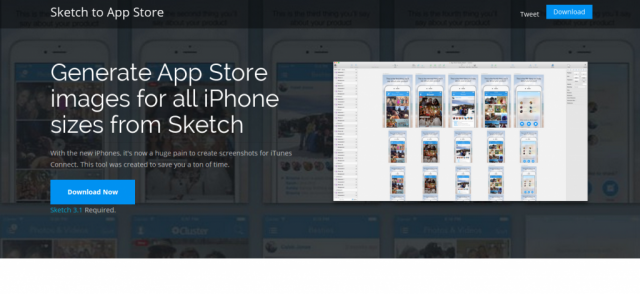 7. Sketch to App Store
Sketch to App Store came in first on Thursday, with 439 upvotes as of Monday. Sketch to App Store enables users to generate App Store images for all iPhone sizes. The site explains, "With the new iPhones, it's now a huge pain to create screenshots for iTunes Connect. This tool was created to save you a ton of time." Users can create 45 App Store images in minutes, and the tool exports four sets of screenshots at the correct resolutions for the iPhone 4 or iPhone 4s, iPhone 5 or iPhone 5s, iPhone 6, and iPhone 6 Plus.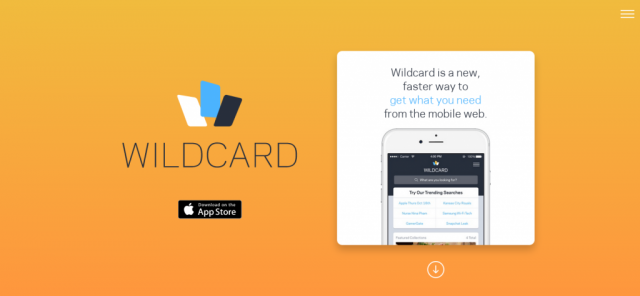 8. Wildcard
Wildcard came in second on Thursday, with 419 upvotes as of Monday. Wildcard is a browser that gives users "a faster way to get what you need from the mobile web." Wildcard uses a card system to combine "the power, richness and speed of a native iOS app with the breadth and reach of a web browser." Wildcard returns content in a card format and enables users to access data, content, and transactions in an app-like interface.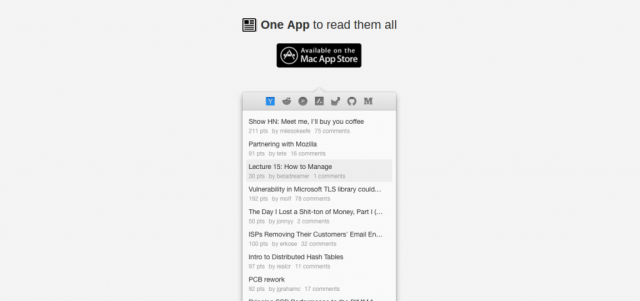 9. One
One came in first on Wednesday, with 439 upvotes as of Monday. One is a Mac app intended as "one app to read them all" and enables users to read Hacker News, Designer News, Product Hunt, Reddit, Slashdot, Medium, GitHub trending, and Readability Top Reads all in a single app, from the Mac menu bar.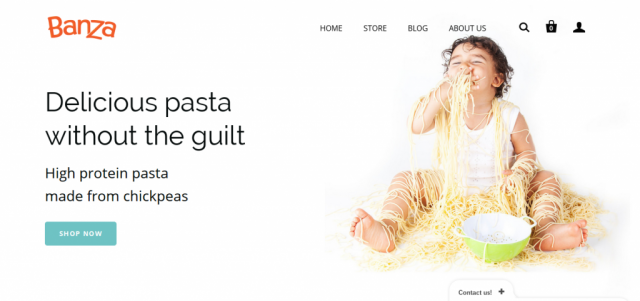 10. Banza
Banza came in second on Wednesday, with 376 upvotes as of Monday. Banza is high-protein pasta made from chickpeas. One serving of Banza has nearly double the protein of "regular" pasta, a little over half the net carbs, and more than three times the fiber. Banza is also gluten-free because it's free of grain and soy ingredients, is vegan, and contains no genetically modified ingredients.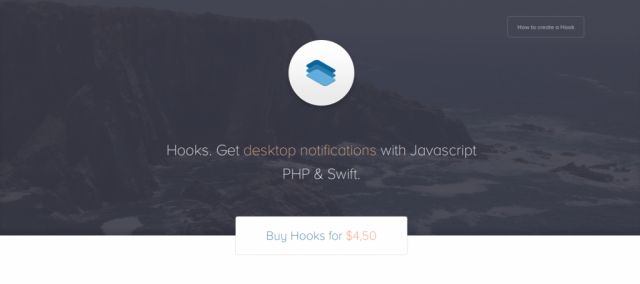 11. Hooks
Hooks came in first on Tuesday, with 417 upvotes as of Monday. Hooks is a Mac app that enables users to create hooks — using a Title, Message and API key — that generate desktop notifications based on actions that users take with a website or web application. Users can receive up to 500 notifications a day. The site provides instructions for creating hooks with Javascript or jQuery, node.js, cURL/ PHP, Python, Swift, and Ruby.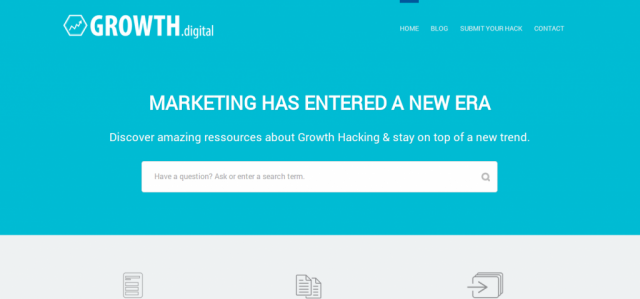 12. Growth.Digital
Growth.Digital came in second on Tuesday, with 315 upvotes as of Monday. Growth.Digital helps users discover resources on growth hacking by browsing through a link directory of communities, conferences, and tools; a blog with short essays about growth hacking; and a "knowledge base" of case studies, growth hacks, and guides. Users can search for resources, or share resources with the community.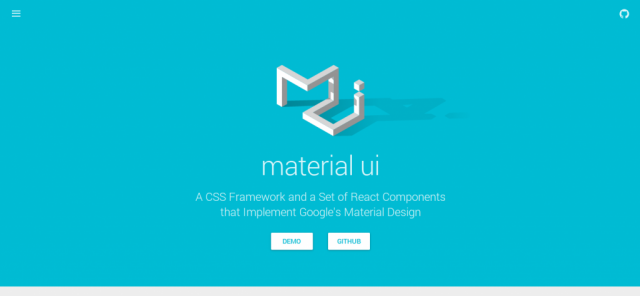 13. Material UI
Material UI came in first on Monday, with 603 upvotes as of the following Monday. Material UI is a CSS framework and a set of react components that implement Google's Material Design principles. The framework and components were created by the engineers of Call-Em-All, who note that Material UI "came about from our love of React and Google's Material Design." In a blog post, Seth McGuinness explained of Google's Material Design, "it's clear that Google really put a lot of thought around the user experience and released a very well documented set of guidelines. After careful thought and discussion, we decided this was the path we wanted to follow and began working on making our React components implement the spec outlined by Google."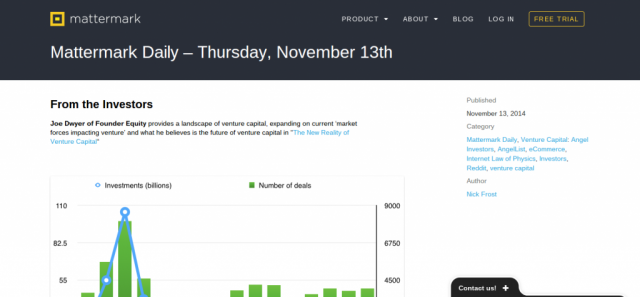 14. Mattermark Daily
Mattermark Daily came in second on Monday, with 397 upvotes as of the following Monday. Mattermark Daily is a daily newsletter of "reading from investor and founder bloggers, events to check out, companies to watch, and other worthwhile things we find," curated by Mattermark, which uses a combination of artificial intelligence and data quality analysis to enable users to research and track private companies.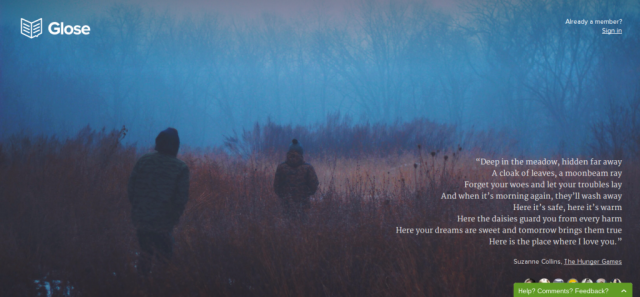 15. Glose
Glose came in third on Thursday, with 328 upvotes as of Monday. Glose is a social reading platform for ebooks, and is intended as "an online bookclub that makes it more fun and social to read." The platform will soon be available on desktops, smartphones, and tablets (both iOS and Android) and will enable users to collect highlights, make notes, and connect with other readers to share notes.
More From Tech Cheat Sheet:
Want more great content like this? Sign up here to receive the best of Cheat Sheet delivered daily. No spam; just tailored content straight to your inbox.