5 Hot Video Game Rumors From Last Week: Sony's New Game, VR, and More
Everyone love a juicy rumor, and all the more if there's a chance that it's true. Below, we run down the hottest video game rumors that have surfaced on the Internet lately and try to determine just how likely it is that they'll come to fruition. So put on your Sherlock Holmes monocle and follow along.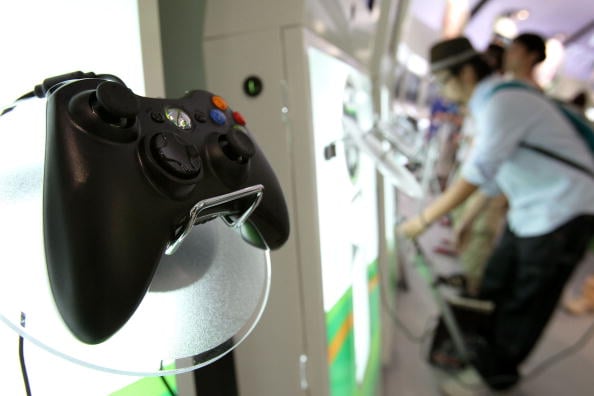 Will Warner Bros. Take Over Xbox Entertainment Studios?
Microsoft has already announced it is shuttering its Xbox Entertainment Studios and canceling most of the projects currently in development. But maybe all hope is not lost? That's according to an anonymous source speaking with The Hollywood Reporter, who says Microsoft is in talks with Warner Bros. to take over the floundering studio and possibly resurrect many of the once-doomed projects.
How likely is this to be true? It's hard to say without further evidence, but it's an exciting prospect. The studio was originally formed to produce geeky content exclusively for the Xbox One. If some of its projects could be saved from the guillotine of cancellation, it would be great news for people who like to be entertained. Also, Microsoft would probably rather get some money for the studio than call it a loss.
Verdict: Somewhat likely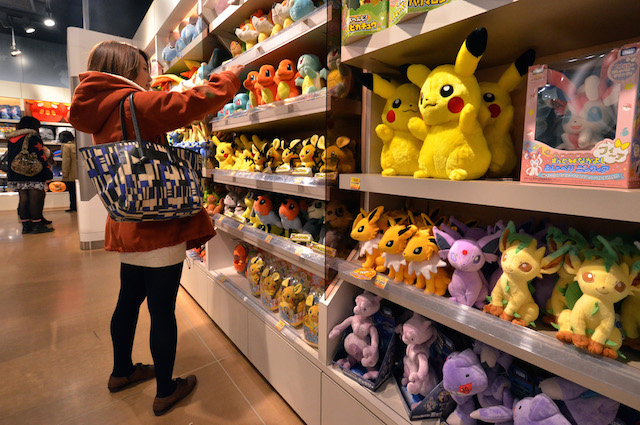 Will the Pokémon Card Game Come to iPad?
People have been predicting the financial downfall of Nintendo for years, and one of the common suggestions is for the big N to start making games for other consoles. Will they do it anytime soon? According to Pokémon YouTuber Josh Wittenkeller, the Pokémon Trading Card Game Online is heading to iPad. He even posted a picture of the game running on the device.
To be clear, all things Pokémon are handled by The Pokémon Company, which is affiliated with Nintendo, but is a separate entity. The online card game is already available for PCs, so an iPad port would certainly make sense, especially considering the success of games like Hearthstone and Magic: The Gathering on iPad.
Verdict: Very likely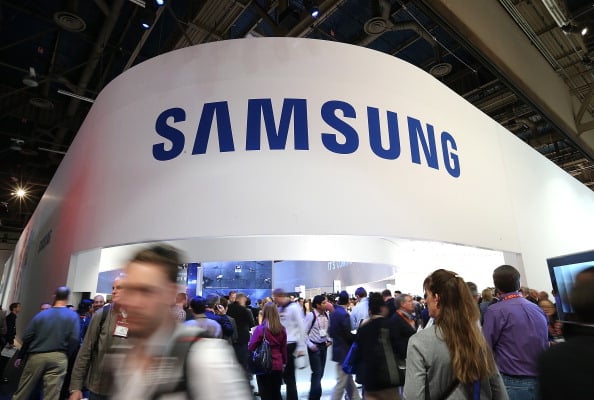 Is This Samsung's VR Headset?
Between Samsung, Oculus, and Sony, it might seem like all the tech hardware companies are making a virtual reality headset these days. Keeping its cards close to its vest, Samsung hasn't talked much about what its headset will be like.
Unfortunately for Samsung, The Verge got its hands on an alleged picture of the device — and it's basically a mounting case that fits over your eyes and secures a smartphone in your field of vision. Two lenses on the device block out anything but the phone's display. This seems kind of cheap compared to Sony's and Oculus' products, but it makes sense, seeing as phones have all the parts necessary in a VR headset. Whatever the case, we'll learn the truth in early September when Samsung plans to officially unveil the headset.
Verdict: Probably

Will Silent Hills Come Out on Multiple Platforms?
Sony got lots of media attention when it announced that a new installment of the Silent Hill series (called Silent Hills) is in the works for PlayStation 4. The game is being made by Metal Gear Solid head honcho Hideo Kojima and Pacific Rim director Guillermo del Toro. That's pretty exciting, but some reports are suggesting that the game will not be a PS4 exclusive and will come to Xbox One and possibly PC as well.
Although Silent Hills hasn't been announced for Xbox One yet, it's a pretty sure thing that it will release on that console as well. Otherwise, Sony would have made a big deal that it was a PS4 exclusive, much like Microsoft did with the announcement that Rise of the Tomb Raider was an Xbox One exclusive.
Verdict: Almost definitely
Will Sony Announce a Major Game at the Tokyo Game Show?
The Gamescom conference took place just last week, but a rumor has surfaced that Sony withheld the announcement of a major upcoming PS4 title and plans to unveil it at the Tokyo Game Show in September. Why would Sony do such a thing? Although the PS4 has been a massive hit, selling over 10 million units in nine months, it hasn't sold especially well in Sony's home country of Japan. By selectively holding a major game announcement — especially one that would appeal to Japanese gamers — for the Tokyo Game Show, Sony could score big points with a market it has had a tough time cracking.
This rumor seems like a solid bet, especially since it comes from the former editor-in-chief of Famitsu, Japan's most prominent video game publication.
Verdict: Likely
More From Tech Cheat Sheet:
Want more great content like this? Sign up here to receive the best of Cheat Sheet delivered daily. No spam; just tailored content straight to your inbox.