Last Week's Biggest Video Game Rumors: VR, Streaming, MGS, and More
Some big, exciting video game rumors have popped up over the past week — a few of which have a great chance of being true. Below, we run down the hottest ones we've found around the Internet and try to determine just how likely it is that they'll come to fruition. Put on your thinking caps and follow along.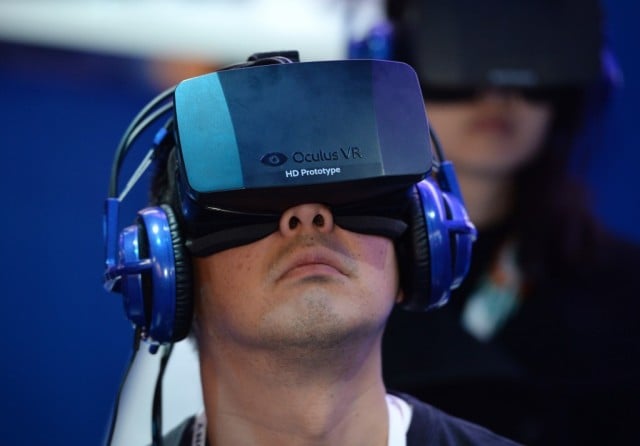 Will the Oculus Rift Begin Rolling Out in Summer 2015?
It's hard to believe, but the Oculus Rift virtual reality headset has been making headlines for over two years. That's a long time in the tech world, especially for a piece of hardware that doesn't even have a release date yet. Gamers and VR enthusiasts are dying to know: when will customers be able to buy one?
If a rumor picked up by TechRadar is to be believed, the Oculus Rift will start rolling out to customers in summer 2015. Citing "multiple sources with knowledge of the matter," the website notes that the rollout won't happen all at once. Instead, the device will become available to customers gradually, similar to how Google is handling the Google Glass release.
Oculust VR has already released two versions of the hardware to developers so it can test its games on the device. With that in mind — plus the infusion of cash from the $2 billion Facebook acquisition — a summer 2015 release sounds pretty reasonable.
Verdict: Likely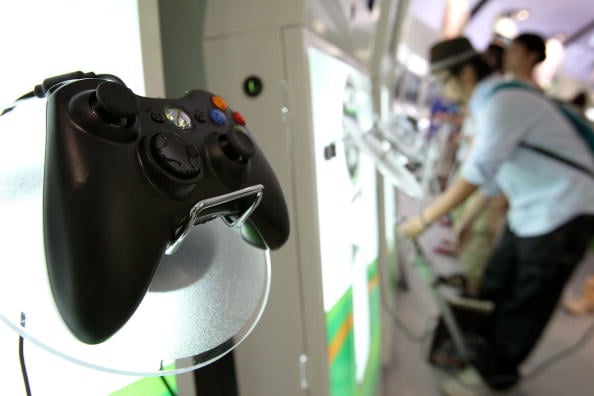 Is Microsoft Preparing a Streaming Service?
Sony recently rolled out a video game streaming service called PlayStation Now, which lets gamers stream PlayStation 3 games to their PlayStation 4. The main advantages of a streaming service are that you don't have to keep your old consoles hooked up to your TV, and you can play the games without downloading or installing them. In gaming, when one big company releases a major new product, the other companies tend to follow suit.
A new rumor posted by Neowin suggests that Microsoft is working on a streaming service of its own that would let you stream Xbox 360 and Xbox One games to a PC through a web browser. How likely is it to be true? It's practically a given that Microsoft is working on a streaming service. With PlayStation Now having recently debuted, the developers at Microsoft are almost certainly experimenting with a service of its own.
However, some of the specifics of the rumor sound a little shaky. The rumor is based on an "anonymous source," which doesn't bode well for its validity. Also, streaming Xbox One games to a PC certainly wouldn't help Microsoft sell more consoles — something it's desperately trying to do. That said, we'll probably see a Microsoft streaming service in the coming years. Just don't expect to play Xbox One games on it.
Verdict: Possibly

Is a New Metal Gear Solid Collection Coming?
If there's one thing Konami loves doing, it's releasing Metal Gear Solid collections. You can buy this series on just about every platform available over the past decade. The primary omissions are the newest consoles — the Xbox One, PlayStation 4, and Wii U. That may change soon, however. Famed MGS director Hideo Kojima posted a mysterious image to Twitter that simply shows the words "Metal Gear Collection 2014."
Okay, maybe the image isn't all that mysterious, since it doesn't leave a lot to the imagination. Since it comes from Kojima's official Twitter account, the only question is on what platforms the collection will be available. The smart money says we'll see the adventures of Solid Snake on the PlayStation 4 and Xbox One, but probably not the Wii U.
Verdict: Very Likely

Is Monster Hunter 4 Ultimate Heading to Wii U?
Even if the Wii U doesn't end up getting the Metal Gear Collection, owners of Nintendo's latest console may be able to play Monster Hunter 4 Ultimate. That's if photos tweeted by @jpgames_de are to be believed. The photos, taken at a German video game expo, show a giant hanging poster of the Monster Hunter 4 Ultimate logo, with a Wii U logo in the corner.
The photos are probably real, but before you get your hopes up, there are a few things you should know. Monster Hunter 4 Ultimate has already been announced for the Nintendo 3DS, and the booth where the poster hangs is Nintendo's 3DS booth. Therefore, it's possible that the Wii U logo in the corner was simply a printing error, and the poster is supposed to advertise the game's upcoming release on 3DS.
Then again, it's also possible that the game is heading to both systems, and just hasn't been announced for the Wii U yet. If that's the case, the game will probably be announced this week at the Tokyo Game Show, so keep an eye out for it.
Verdict: Not Very Likely
More From Tech Cheat Sheet:
Want more great content like this? Sign up here to receive the best of Cheat Sheet delivered daily. No spam; just tailored content straight to your inbox.