Last Week's Hottest Video Game Rumors: GTA 5, TV Streaming, and More
Even though last week's Tokyo Game Show brought a lot of exciting announcements about upcoming video games, it didn't address everything that's been rumored lately. Some big, exciting video game rumors are in the air — a few of which have a great chance of being true. Below, we run down the hottest ones we found around the Internet over the past week and try to determine just how likely it is that they're true. So grab your crystal ball and follow along.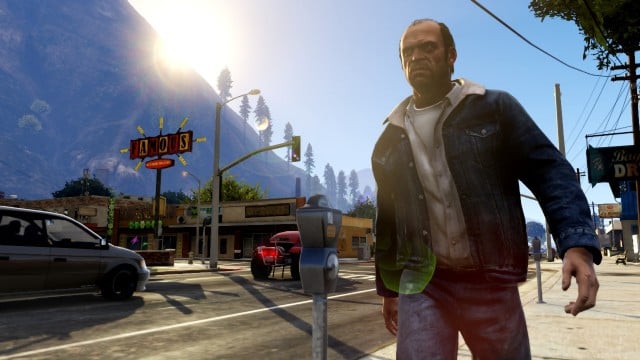 Is GTA 5 Getting a First-Person Mode?
This is such a strange rumor that we wouldn't even mention it if it had a more questionable origin. Here's the story: every modern Grand Theft Auto game has been played from a third-person view, with the camera hovering behind you or looking down on your character. Later this year, GTA 5 will be ported to PlayStation 4 and Xbox One, with updates like improved graphics, all the additional content released for the original game, etc. If a now-deleted update on developer Rockstar's website is to be believed, you'll also be able to play the game in first-person mode. Here's a screenshot of the blog post.
Since the leak comes from the developer itself, there's a good chance that it's true. It would be a strange addition, as the game was built from the ground up to be played from a third-person point of view, but adding this option is certainly not impossible. Plus, if Rockstar expects many fans to buy the game a second time, it knows it has to offer more bang for their buck. Time will tell on this rumor, but odds are it's true.
Verdict: Probably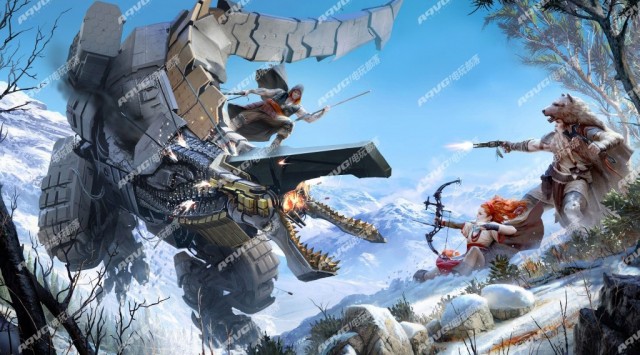 Have Details About Horizon Leaked?
Guerrilla Games, the developer behind the PlayStation-exclusive Killzone series, has been working on a massive new game, according to a video game industry leaker called Shinobi. The documents Shinobi leaked show concept art for the game which, if real, looks like it could be pretty exciting. You can check it out here. The game is called Horizon, and the concept art shows a sort of prehistoric sci-fi world populated with robotic dinosaurs. Yes: robotic dinosaurs — an exciting combination if ever there was one.
Reportedly, Horizon will be an open-world RPG comparable in size to the Witcher games, which are big enough to sink upwards of 50 hours into. Unlike many open-world RPGs from the previous generation of consoles, Horizon is said to feature a female protagonist, plus multiplayer and cooperative modes in addition to a single-player campaign. That all sounds pretty exciting, but since the game hasn't even been announced, don't get too excited yet. If it's real, as it may well be, we're in for a long wait before it's released. According to Shinobi, it's not coming next year.
Verdict: Probably
Is Sony About to Launch a TV Streaming Service?
According to an interview in The Wall Street Journal, Sony is planning to unveil a TV streaming service later this year. Although Sony continues to dominate its competition in the game console space, the Xbox One currently has more television functionality, thanks to its ability to act as a hub/controller for your cable box. According to the interview, Sony has already reached a deal with Viacom that will let it stream content from 20 channels, including MTV and Nickelodeon. Talks are underway to get more content providers on board, but the service is set to release by the end of the year.
This hardly qualifies as a rumor, seeing as it comes straight from Andrew House, the chief executive of Sony's games unit. However, we're still calling it a rumor, as the service hasn't been officially announced yet. Sony is probably trying to secure more content partnerships before drawing back the curtain on the service. In any case, this could be exciting news for PlayStation 4 owners who'd rather not change the input on their TV to channel surf.
Verdict: Almost definitely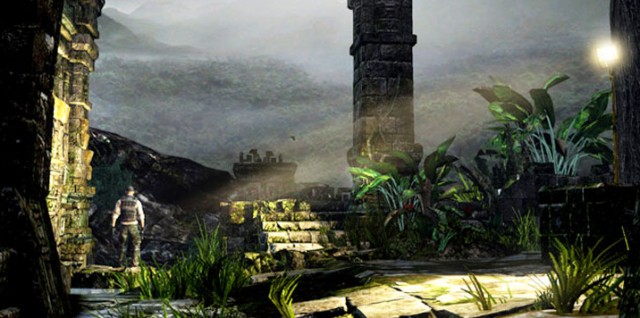 Is Sony Bend Working on an Open-World Horror Game?
The horror game genre is coming back in a big way this generation, thanks to titles like Alien: Isolation, Silent Hills, and The Evil Within. If rumor is to be believed, we can add another game to that list, currently in development by Bend Studio. The Sony-owned developer, which most recently released Uncharted: Golden Abyss on PS Vita, is reportedly working on an open-world horror game, according to Shinobi, the same industry leaker who dropped hints on Horizon.
The information comes from a Shinobi post on NeoGAF that reads, "Open-world horror. That's it for now. Last thing I need on my doorstep are Sony assassins." The game is reportedly slated for a 2015 release, but that's all the information we have on it so far. However, since it comes from a fairly reliable source, and Bend hasn't released anything in two years and is said to be working on an "unannounced project" for PlayStation 4, this rumor is looking pretty good.
Verdict: Probably
More From Tech Cheat Sheet:
Want more great content like this? Sign up here to receive the best of Cheat Sheet delivered daily. No spam; just tailored content straight to your inbox.