Launching Next Week: 'Zelda,' 'Evolve,' New 3DS, and More
It's only February, and already the video game industry is kicking into high gear. We have several major releases next week, including a high-concept shooter, a remade Zelda game, and a new version of a Nintendo handheld. The week has even more than that in store, so read on for the details.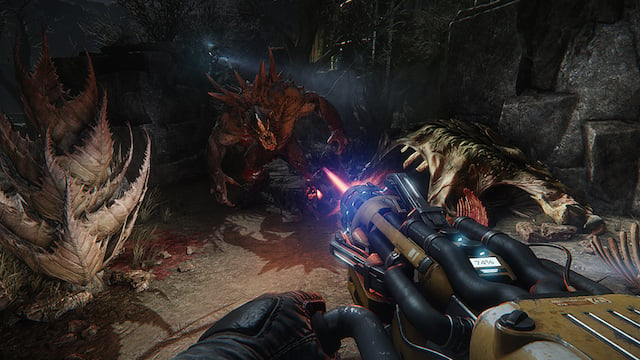 Evolve
Releases February 10 to PlayStation 4, Xbox One, and PC
Evolve is a four-player co-op shooter in which everyone works together using unique special abilities to slay an enormous beast. Here's the twist: A fifth player controls the beast.
Designed by the team behind the Left 4 Dead series — so they know their way around a cooperative shooter — Evolve promises some of the most nail-biting action you can dive into this month. Shooter fans should keep an eye out for reviews.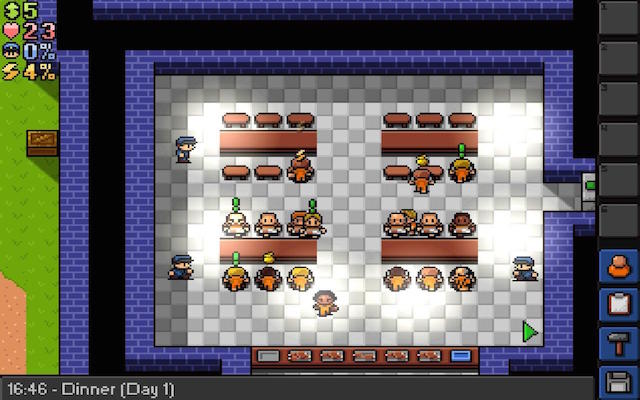 The Escapists
Releases February 13 to Xbox One
Breaking out of jail has never been more adorable than it is in The Escapists, a pixel-art game with cops and criminals so cute you could just pinch their little cheeks. You play as the prisoner who masterminds the entire escape. As you do your plotting, you can work in a number of jobs at the prison to earn money, and craft tools to aid in your getaway.
The game comes with six prisons, and offers six different methods of escaping, from digging a tunnel to inciting a riot. The game may look adorable, but don't let that trick you into thinking it's a piece of cake.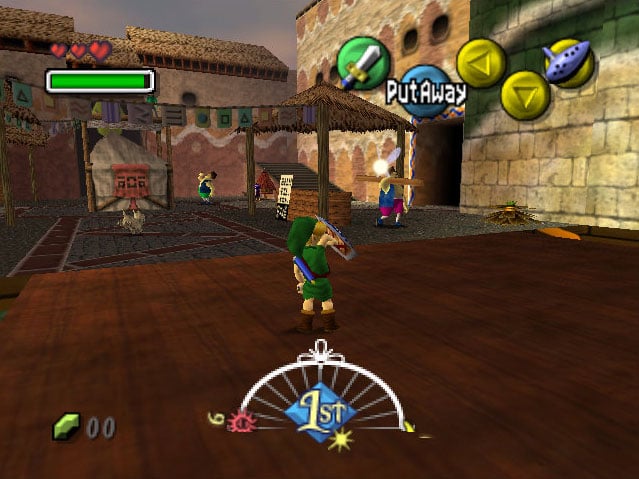 The Legend of Zelda: Majora's Mask 3D
Releases February 13 to Nintendo 3DS
With the success of the 3DS remake of The Legend of Zelda: Ocarina of Time, it was no surprise Nintendo elected to port over its successor, Majora's Mask. While that game hasn't become the classic Ocarina has, it's developed a cult following since its 2000 release.
In Majora's Mask, the moon is on a crash course with the planet, and is expected to make impact in three days, destroying everything and everyone. You play as a time-traveling Link, who repeatedly goes back to the beginning of those three days to conquer dungeons and stop the end of the world. The game also features a handful of modern improvements over the original, making this the most accessible version of the game.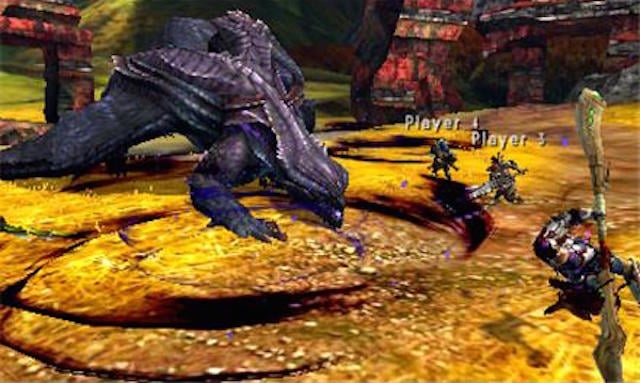 Monster Hunter 4 Ultimate
Releases February 13 to Nintendo 3DS
This game takes place in a world full of beasts that come in a variety of sizes: Large, larger, and "this was a bad idea, let's get out of here." You venture out from town, find a beast, and engage in an epic battle to slay it. Then you return home to craft new weapons and equipment to prepare for your next encounter.
The game is definitely not easy, but you can invite friends to hop into your game to help you take down a towering foe. For the first time in the series, if your timing is right, you can hop on a monster's back and ride it until it grows tired — if you don't get thrown off and gored first. These games aren't easy to beat or even easy to get a handle on, but once you do, they're a lot of fun.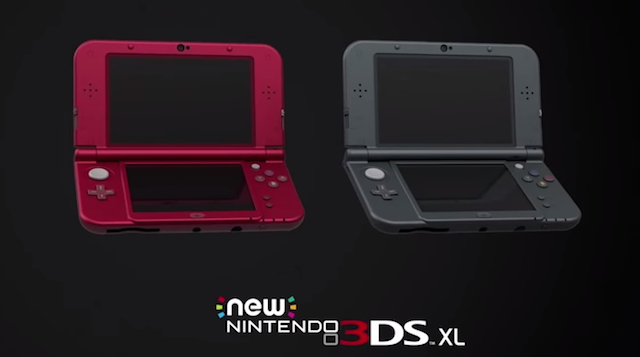 Hardware: New Nintendo 3DS XL
Releases February 13 for $200
As if a slew of great-looking games weren't enough, we're also getting an updated version of the Nintendo 3DS hardware. In short, it has some extra buttons, a more powerful processor, and a much better 3-D effect. For more details about the device, check out our New Nintendo 3DS XL buying guide.
Follow Chris on Twitter @_chrislreed
Check out Tech Cheat Sheet on Facebook!
More from Tech Cheat Sheet:
Want more great content like this? Sign up here to receive the best of Cheat Sheet delivered daily. No spam; just tailored content straight to your inbox.