Lenovo Announces Plans for Another IBM Acquisition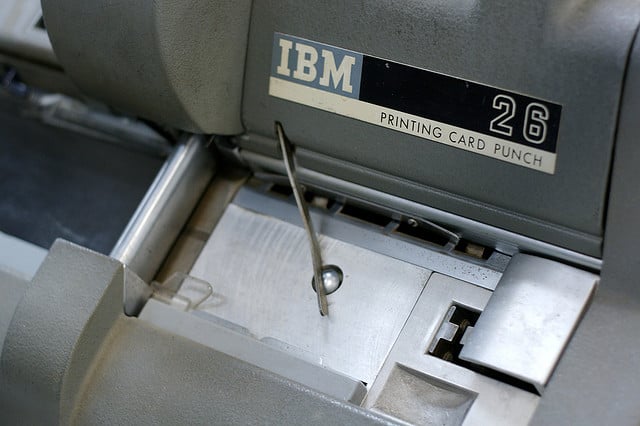 Chinese PC maker Lenovo (LNVGF.PK) has officially announced its intention to purchase International Business Machines' (NYSE:IBM) low-end server unit after reports that it was interested in the division began coming out earlier this week. Lenovo said in a press release that it has entered into an agreement with IBM to purchase the x86 server business for $2.3 billion. The deal will consist of $2 billion in cash and the remainder will be paid in stock options.
"This acquisition demonstrates our willingness to invest in businesses that can help fuel profitable growth and extend our PC Plus strategy," said Yang Yuanqing, Chair and CEO of Lenovo. "With the right strategy, great execution, continued innovation and a clear commitment to the x86 industry, we are confident that we can grow this business successfully for the long-term, just as we have done with our worldwide PC business."
IBM and Lenovo have a long history together, and Lenovo said the companies would continue to work together on the server businesses that Lenovo is acquiring from IBM. Back in 2005, Lenovo purchased IBM's Thinkpad PC business, and has since become the world leader in PCs. Despite the company's success in the PC realm, Lenovo is looking to expand into mobile and server technologies as the PC market worldwide continues to shrink.
The server acquisition is likely to come under scrutiny from the U.S. Committee on Foreign Investment, which reviews mergers and acquisitions involving foreign companies for national security concerns. Several analysts who spoke to Bloomberg said that a lengthy review process could stall or even stop Lenovo's acquisition of IBM's low-end servers.
Analysts who spoke to Bloomberg also said that CFIUS will look into whether the servers Lenovo plans to purchase are used to operate items related to U.S. infrastructure like telecom or electric power grids, and whether the servers are used by any government bodies or are located close to a U.S. military base.
The deal will be advantageous for both companies. IBM is looking to turn away from hardware to focus on cloud-based services and cognitive technology, and Lenovo wants to get in on the server market. Reuters reports that while the x86 server business has not been profitable for IBM as U.S. companies increasingly turn to cloud-based services for their computing needs, the business could be successful in China as Chinese companies are looking to localize their server needs after the NSA scandal last year.
IBM and Lenovo had been in talks about the deal last year, but discussions broke down when the companies couldn't agree on price. IBM at that time had been hoping to get between $4 billion and $6 billion for the server unit, while Lenovo was only willing to offer $2.5 billion. On Tuesday, IBM posted its seventh-straight quarter of losses. Those poor financial results from the last year helped drive the price of the unit down.
IBM reported yet another quarterly sales decline amid a large drop in demand for services and hardware products, and revenue missed the expectations of Wall Street analysts, marking the fourth consecutive miss in that category. If the deal is approved by U.S. regulators, selling another portion of its hardware business could help IBM boost investor confidence at least slightly after those disappointing results.
More From Wall St. Cheat Sheet:
Follow Jacqueline on Twitter @Jacqui_WSCS