Lenovo Says It Won't Cut Wages for Striking IBM Workers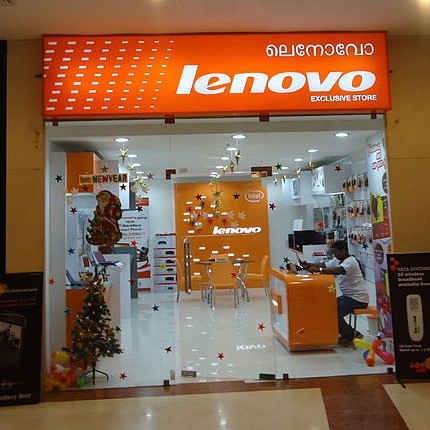 Chinese PC maker Lenovo Group Ltd. is attempting to placate workers at one of International Business Machines Corp.'s (NYSE:IBM) computer server factories, where more than 1,000 workers went on strike last week, according to Reuters. The strike occurred outside IBM's server factory in the city of Shenzen in southern China.
Lenovo is the in the process of acquiring IBM's server business, though the deal has yet to be finalized. The deal was first announced in January when Lenovo said that it would buy one of IBM's server businesses for $2.3 billion, but the companies are still waiting on regulatory approval.
Once the deal goes through, more than 7,500 employees in more than 60 countries are expected to transfer to the Chinese company.
The workers were protesting the terms of their potential transfer to Lenovo. Among their concerns is fear that the Chinese company will cut costs after the acquisition by slashing their wages. Workers are also concerned about their severance package if they decide to leave the company after it transfers to Lenovo; workers claim IBM's severance package isn't enough.
Lenovo has issued a statement in which the company reassures workers at IBM's server business that "Lenovo is committed to provide opportunity for all employees from IBM's x86 server department who transfer to Lenovo, without any reduction of their wages and benefits," per the Wall Street Journal.
At the same time, the company emphasizes that the deal is still awaiting approval; therefore it's up to IBM to resolve issues regarding the strike. "Lenovo and IBM are two independent companies. Any integration between Lenovo and IBM's x86 server department will not be conducted until the deal is closed," the statement added.
Lenovo acquired IBM's PC Business in 2005 and became the world's largest PC-maker last year, overtaking rival Hewlett-Packard for the top slot. By acquiring IBM's server department as well, the company hopes to diversify its business beyond PCs as the demand for desktop and laptop PCs continues to wither worldwide. In another bid to diversify, Lenovo announced a deal in January to acquire Motorola Mobility's handset business for $2.91 billion.
Striking workers have become more common in China as a wave of industrial activism in the country continues to grow. A shortage of workers in the country have tipped the scales, shifting the balance of power in labor relations in favor of the workers, while increased access to technologies like smartphones and social media have helped laborers better organize, according to Reuters.
More From Wall St. Cheat Sheet: