Liberty Media Is Giving Up on Sirius, For Now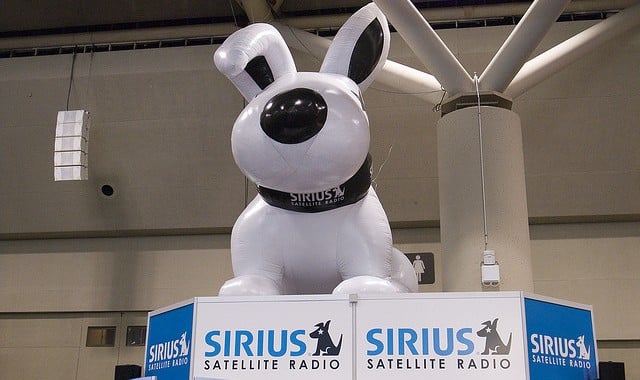 At the beginning of the year it seemed as though John Malone's Liberty Media (NASDAQ:LMCA), a part of the investor's conglomerate Liberty Global (NASDAQ:LBTYA), was set to become the full owner of SiriusXM Satellite Radio (NASDAQ:SIRI), but now Liberty Media has announced it's withdrawing its bid for the satellite radio provider.
In a statement released on Thursday, Liberty Media announced both a new stock class and that it was dropping its bid for Sirius. "We are creating two new tracking stocks, Liberty Media and Liberty Broadband," said Greg Maffei, the company's CEO. "This is another step in Liberty's process of offering investors greater choice, transparency, and focus. We expect to complete the creation of the new tracking stocks by the third-quarter. In light of the tracking stock distribution, our offer for SiriusXM is no longer applicable. Depending on market conditions, we look forward to further discussions with the SiriusXM Special Committee. We remain enthusiastic owners of 53 percent of SiriusXM."
Liberty announced its intention to acquire the remainder of SiriusXM back in January. The proposed deal would have turned Sirius into a wholly-owned subsidiary of Liberty Media, which has famously seen its original $1 billion investment made during the financial crisis increase tenfold in the past several years. The company already essentially has full control of the satellite radio provider after taking a bigger stake in 2012 and ousting then-CEO Mel Karmazin.
Malone said that the decision was made in order for Liberty Media to concentrate more fully on its cable business Charter Communications (NASDAQ:CHTR). Charter recently made a bid for Time Warner Cable (NYSE:TWC), for which it enlisted the help of Comcast (NASDAQ:CMCSA), the biggest cable provider in the country. When talks between Comcast and Charter broke down, Comcast proceeded to acquire Time Warner itself.
"We remain very excited about our investments in the cable sector and Charter Communications," said Malone. "We think Tom Rutledge [Charter's CEO] and his team are successfully executing their strategy to upgrade the network to all digital and accelerate Charter's growth. We believe the creation of the Liberty Broadband tracking stock and the concurrent rights offering will provide us greater flexibility to, among other things, support Charter in its expansion efforts."
Sirius' most recent earnings showed continued high subscriber growth and the company issued strong guidance for the full year, but those strong results didn't compel investors to bid the stock above Liberty's $3.68 a share offer to buy the 47 percent of the company that it doesn't already own.
Many Sirius investors thought that bid was simply too low. Famous Sirius shareholder, consumer rights advocate, and former presidential candidate Ralph Nader has spoken out about his belief that Liberty's offer undervalued Sirius in an exclusive interview with Talking Numbers given in January. Nader specifically pointed to the stock's recent peaks, trading as high as $4.15, as one reason that the Liberty offer was too low. Nader also said the company has shown strong fundamentals, signalling that there's more room to grow.
The market rewarded Liberty for the decision and the stock closed up over 7 percent on Friday.
More From Wall St. Cheat Sheet:
Follow Jacqueline on Twitter @Jacqui_WSCS