Liberty Media Seeks Full Ownership of Sirius XM Radio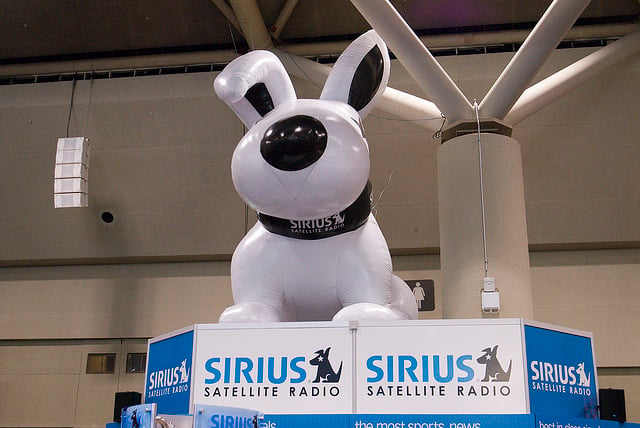 John Malone's Liberty Media (NASDAQ:LMCA) took majority ownership of Sirius XM Radio (NASDAQ:SIRI) in January 2013, but it looks like Liberty Media now has its eye on taking full ownership of the satellite radio company in early 2014.
On Friday, Liberty Media announced a proposal to turn Sirius XM Radio into a wholly-owned subsidiary, creating a third class of Liberty Media shares in the process, Forbes reports. In the the proposed deal, Sirius XM Radio shareholders would have their common stock converted into 0.076 of a new Liberty Media share following a 2-to-1 distribution of Liberty Media Series C common stocks to all Series A and B stakeholders. According to Forbes, the proposed exchange ratio would value Sirius shares at about $3.68 per share.
"We believe the combined company will have better access to capital and all of Liberty's shareholders — both its current shareholders and the Sirius shareholders who become Liberty shareholders as a result of the proposed transaction — will enjoy enhanced liquidity as shareholders of a $27 billion market capitalization company," Liberty Media CEO Greg Maffei said in a statement. "The proposed transaction is an important step in the growth of both companies."
Liberty Media first got involved with Sirius XM Radio during the financial crisis when it made a multi-million dollar loan in exchange for a large equity stake. That stake was used to increase Liberty Media's influence before taking full control in 2012, when it ousted former Sirius chief executive Mel Karmazin from the company. Now, Liberty Media's first investment of just under $1 billion is worth over $10 billion, and Sirius XM Radio is valued at $21.5 billion should Liberty Media become sole owner of the company.
Besides being tax free for Sirius XM Radio, Liberty Media, and shareholders for both companies, the deal could also be an asset in the potential acquisition of Time Warner Cable Inc. (NYSE:TWC) by Charter Communications (NASDAQ: CHTR) — the latter of which Liberty Media holds a large stake in. If Charter does decide to bid on Time Warner Cable, Liberty Media would likely be asked to provide additional capital in the deal.
While the Sirius board will form a special committee to evaluate the deal and perhaps ask for a higher premium than the initial offer, there's not much in the way of Malone and Liberty Media getting the deal done, as Maffei explained, "This is not a change of control… We already control Sirius XM."
More From Wall St. Cheat Sheet: