Lindsay Lohan's 'Grand Theft Auto V' Lawsuit Gets Serious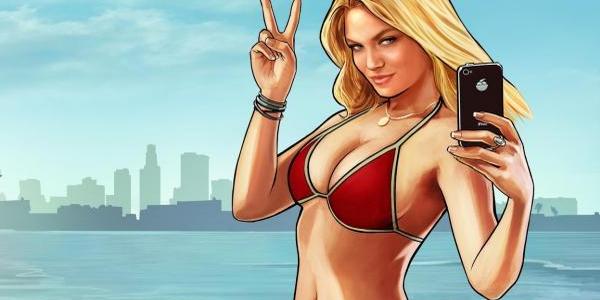 Things are heating up in the legal battle between Lindsay Lohan and Grand Theft Auto V publisher Take-Two Interactive. Back in July, Lohan filed a 10-page complaint that alleged the company had illegally used her likeness in the game. The character in question is a celebrity named Lacey Jonas who asks for help evading paparazzi in one of the game's side missions.
For its part, Take-Two went on the offensive and asked for the lawsuit to be dismissed. The company even requested sanctions, saying that, "Her claim is so legally meritless that it lacks any good-faith basis and can only have been filed for publicity purposes."
According to The Hollywood Reporter, Lohan's lawyers have now responded by amending the 10-page complaint, which at one point misspelled Lohan's name, with a much more detailed 67-page complaint. The new complaint cites the "common interest among all celebrities, actors, singers, and athletes … to protect their likeness and personas from misappropriation by unscrupulous merchandisers."
It also includes 45 pages of photographic exhibits to help build the case, including a copy of one of the game's discs, which features an image of a blond woman in a red bikini holding a cell phone and making a peace sign. This image, according to the complaint, is based on a photograph taken of Lohan in 2007. You can see the two images side-by-side here.
The amended complaint says that Take-Two Interactive used this same image in the game's advertising and on merchandise like T-shirts and coffee mugs. "The Defendants were in the business of selling games as opposed to artists displaying artwork in galleries for profit where unauthorized images or portraits of individuals were reproduced in limited editions as opposed to the mass production for commercial promotion and financial gain."
According to the original papers filed a Manhattan court in July, "the portraits of the Plaintiff (Lohan) incorporated her image, likeness, clothing, outfits, Plaintiff's clothing line products, ensemble in the form of hats, hair style, sunglasses, jean shorts worn by the Plaintiff that were for sale to the public at least two years" before the game was released.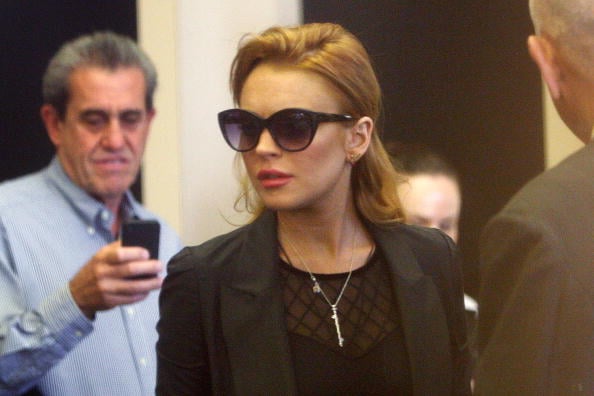 Grand Theft Auto V also features the hotel Chateau Marmont in West Hollywood, "a place where the plaintiff once lived and often frequents," according to the suit. Lohan briefly lived in in the hotel in 2012, during which time she allegedly amassed over $46,000 in unpaid bills. The hotel has reportedly banned her from the establishment.
This is far from the first legal action that either party has been involved in. In 2010, Lohan sued E*Trade over a Super Bowl commercial that features a baby named Lindsay who is described as a "milkaholic." That lawsuit ended in a confidential settlement.
Lohan also sued rapper Pitbull in 2011 over a song that includes the lyrics, "Hustlers move aside, so I'm tiptoein', to keep flowin' / I got it locked up, like Lindsay Lohan." The Pitbull suit was thrown out by a judge in 2013.
The makers of the Grand Theft Auto series have also dealt with numerous lawsuits over the years. Earlier this year, a star of the Mob Wives reality show sued Take-Two Interactive for reasons similar to Lohan's. There's even a Wikipedia page dedicated to the controversies surrounding the previous game in the series, Grand Theft Auto IV.
Grand Theft Auto V was released last year on Xbox 360 and PlayStation 3 to high critical acclaim. The game is scheduled to arrive on Xbox One and PlayStation 4 on November 18, 2014, and on PC on January 27, 2015.
Follow Chris on Twitter @_chrislreed
More from Tech Cheat Sheet:
Want more great content like this? Sign up here to receive the best of Cheat Sheet delivered daily. No spam; just tailored content straight to your inbox.