Look Out, Comcast: Google Fiber Could Be Coming to a City Near You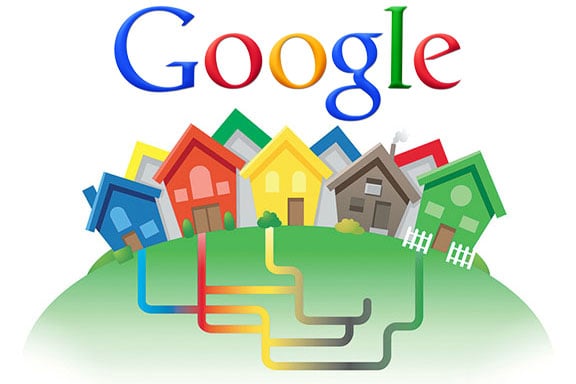 Google's (NASDAQ:GOOG) ultra high-speed Internet project called Google Fiber has invited 34 additional cities to discuss the possibility of building a gigabit Internet network, according to an announcement made by Milo Medin, the vice president of Google Access Services, on Wednesday. Google's gigabit Internet service, which the company says is 100 times faster than the average broadband connection, is currently being tested in Provo, Utah; Austin, Texas; and Kansas City, Missouri.
Cities being considered for the expansion include Nashville, Tennessee; Portland, Oregon; San Jose, California; Phoenix, Arizona; and Atlanta, Georgia, among others. Medin said that these cities were chosen because they have "made high-speed broadband a pillar of their economic development plans."
San Antonio's mayor, Julian Castro, has said that he wants gigabit Internet available in that city's classrooms by 2020. "Access to adequate broadband for digital learning is not a luxury — it's a necessity for students to have a chance to compete. As jobs and capital migrate to places where workers have digital-age skills, our students, our children, will fall short without access to the broadband capacity they need for digital-age learning," Castro said in an op-ed written last summer for The Express-News.
It's no news that consumers are currently using more bandwidth than ever, which is clogging up traditional broadband services. It's also no news that consumers hate dealing with traditional broadband providers. Comcast (NASDAQ:CMCSA), which is one of the nation's largest broadband Internet providers, is also one of the country's most-hated companies in satisfaction polls.
Some very recent changes have put consumers even more on edge about broadband service. The death of net neutrality means that Internet service providers like Comcast and Verizon (NYSE:VZ) now are allowed by law to throttle certain kinds of content, while before, all sites on the Web were required by law to be given the same service by ISPs.
Comcast recently announced its intention to buy Time Warner Cable (NYSE:TWC), which will make the company far and away the largest Internet provider on the U.S. market and give it basically limitless power to raise prices without improving quality. Some people are already reporting that their Netflix (NASDAQ:NFLX) service is too slow to stream movies and TV shows, and since Netflix takes up such a huge amount of bandwidth and is so popular, it will likely be one of the first content providers to be hit with slower speeds unless it agrees to pay extra fees to ISPs.
All those recent changes are making a service like Google Fiber, which will offer gigabit Internet for less than many current ISPs charge for the much-slower megabit service, even more appealing to consumers. A package through Google Fiber for Internet service with a download speed of one gigabit costs just $70 a month, and Google is even offering a package that will provide free Internet at the market's current average of 5 megabits. That's for free. No charge for something you may currently pay more than $70 a month to have.
Google's service will also make life easier for the world's cord-cutters, who have chosen to ditch expensive cable and satellite TV for online streaming but have found that companies like Comcast hardly lower your monthly bill at all when you eliminate television. A cheap, Internet-only service plan with the high speeds necessary for streaming are just what cord-cutters have been looking for.
"We aim to provide updates by the end of the year about which cities will be getting Google Fiber. Between now and then, we'll work closely with each city's leaders on a joint planning process that will not only map out a Google Fiber network in detail, but also assess what unique local challenges we might face," Medin said of Google's plans in his Express-News op-ed. Here's to hoping a city near you adopts the service soon.
More from Wall St. Cheat Sheet:
Follow Jacqueline on Twitter @Jacqui_WSCS