Look Out, Snapchat: Instagram Messaging Is Here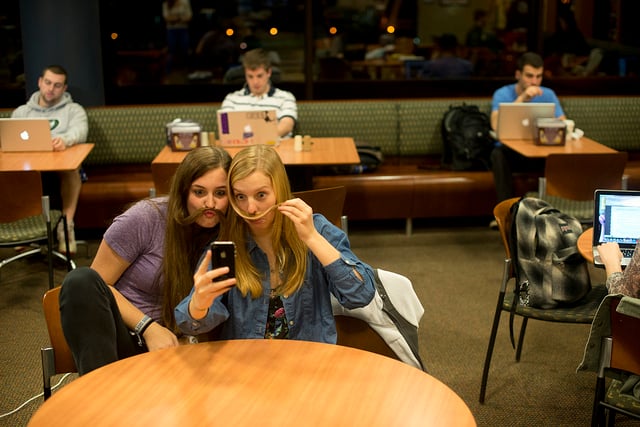 Facebook's (NASDAQ:FB) photo-sharing site, Instagram, held a media event in New York on Thursday, unveiling an anticipated messaging service after Facebook's $3 billion offer for popular disappearing photo messaging app Snapchat was turned down last month.
Instagram founder Kevin Systrom showed off the new service, called Instagram Direct, at the event, according to a report from TechCrunch. In the past, Instagram has been a mostly public way to share photos, and the introduction of the messaging service opens up entirely new territory for the company — territory that the success of Snapchat has shown is filled with potential.
Instagram Direct allows users to send photos or videos with an attached message to up to 15 friends via Instagram. While there is the possibility of some privacy on Instagram by restricting your profile to only be seen by followers that you have approved, Instagram Direct offers a much more private way for users to communicate through photos.
It does not appear as though the photos and videos will self-destruct after viewing, like they do on Snapchat. Part of Snapchat's appeal is that ridiculous and inappropriate photos can be sent without the sender having to worry about the photos haunting them later. That has led some to questions about how Snapchat will monetize its service when the time comes, but Snapchat's founders are apparently confident enough in that ability to turn down multibillion-dollar offers.
Facebook made a $3 billion offer for Snapchat last month, but Snapchat has decided to wait until its users and number of snaps sent grow even more before accepting financing or an acquisition. Shortly after the offer was declined, rumors started circulating about a possible messaging service from Instagram.
Instagram has some clear advantages over Snapchat. First, its user base of 150 million active users is larger than Snapchat's current figures, even with Snapchat's recent astronomical growth. Second, Instagram has already successfully monetized its mobile platform. Third, Instagram has been around longer, having proven it's not just a passing fad.
Recent reports have suggested that Facebook is losing its teen user base to private messaging apps like Snapchat and LINE, which offer a more private way to communicate via mobile. Facebook reported that its teen user base had grown smaller during its most recent earnings call, but the company remains confident that through outside apps like Instagram and Facebook Messenger, it can provide teens with the anti-Facebook experience they're searching for in private messaging apps. Instagram Direct is another step in that direction.
Follow Jacqueline on Twitter @Jacqui_WSCS
Don't Miss: Look Out Pandora: Spotify Frees Its Mobile App.