Making Sense of the Crazy DLC in 'Mortal Kombat X'
You can hardly buy a major AAA video game these days without being hounded for more money to buy the game's additional downloadable content (DLC). Mortal Kombat X is the latest big game to release alongside a slew of extra DLC that can be unlocked for anywhere from $1 to $30 apiece.
If you were to buy every piece of DLC available in the game, the total cost would come to $123 — and that's if we only count the endlessly buyable micro-transactions once each. That's a lot of money to spend on a single game, so let's take a look at each piece of DLC to help you decide what, if any, you want to buy.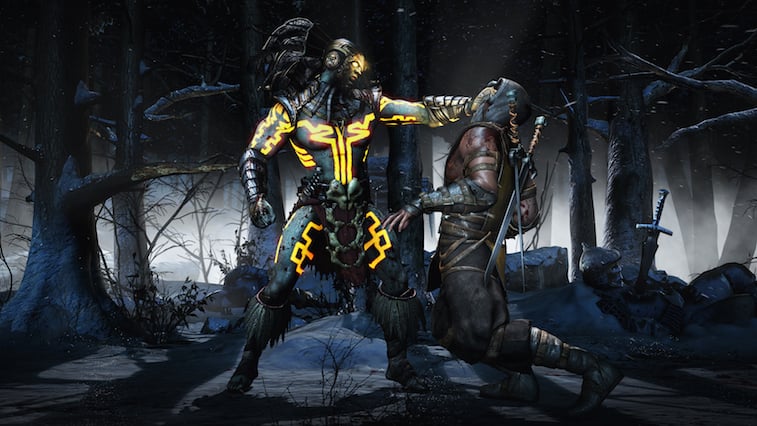 Mortal Kombat X
Price: $60
This is the standard version of the game. It comes with 24 playable characters and is quite good, according to reviewers and gamers alike.
Kombat Pack
Price: $30
Nearly all major games nowadays come with a "season pass" option that lets you buy all or most of the game's DLC for a discounted rate. That's what the Kombat Pack is. It will grant you access to four new playable characters as they're released for the game, plus skins (alternate costumes or looks) for various characters.
Here's the release schedule for the upcoming content packs, along with what's included:
The Samurai Pack – Available at launch
Skins: Ronin Kenshi, Samurai Shinnok, and Jingu Kitana
The Ultimate Horror Pack – April 26
Playable character Jason Voorhees
Horror skins Vampiress Mileena, Kraken Reptile, and Pharaoh Ermac
The Klassic Pack #1 – May 10
Playable character Tanya
Klassic skins for Kano, Sonya, and Liu Kang
The Predator/Prey Pack – May 24
Playable character Predator
Predator-themed skins Commando Johnny, Infrared Scorpion, and Carl Weathers as Jax
The Klassic Pack #2 June 7
Playable character, Tremor
Klassic skins for Quan Chi, Jax, and Kung Lao
Note that if you'd rather not buy all of these packs, you'll be able to purchase them individually once they're released. Although individual pricing hasn't been announced yet, you can assume buying the Kombat Pack gives you some kind of discount.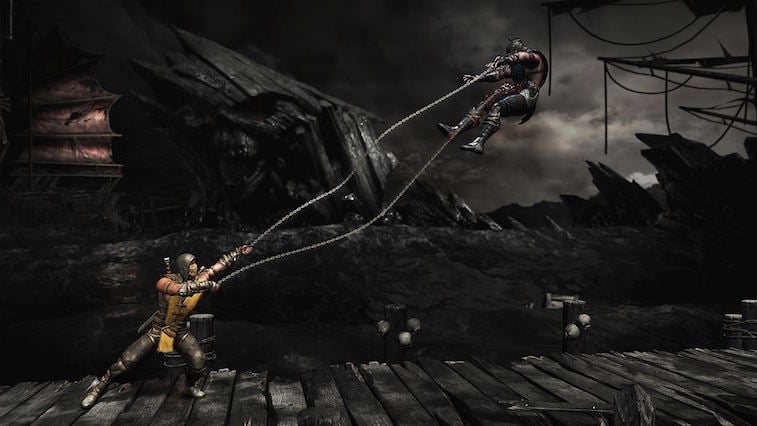 Goro
Price: $5
This four-armed brute has been a series staple since the beginning. But you won't able to play as him in Mortal Kombat X unless you pony up the cash.
Blue Steel Sub-Zero
Price: $2
This is simply a cool-looking skin for Sub-Zero, the iconic ice-flinging fan favorite. A portion of the money generated by this DLC will go toward the prize pool for the Mortal Kombat X Who's Next Tournament.
Unlock all Krypt items
Price: $20
While you can unlock all of the items in the Krypt by playing the game and earning "Koins", you can pay $20 to skip the work and reap the rewards. The Krypt includes unlockables such as new fatalities, cheats, concept art, and costumes. For a comprehensive guide to the Krypt, click here.
Easy Fatalities
Price: $1 for five, $5 for 30
This one has caused a small uproar in the gaming community. In Mortal Kombat games, when you defeat an opponent, you get the opportunity to perform a "fatality," which means you kill him or her in a brutal, gory, over-the-top manner. Fatalities are a trademark of the series and one of its main selling points.
To perform a fatality, you have to stand in the right spot and enter what's often a complicated series of button inputs. Each fatality requires a different combination of buttons, making it difficult to try them all.
Easy Fatality tokens alleviate the pain of learning the button combinations. If you choose to use one, all you have to do is press a button and you automatically perform the fatality. Paying money for these does seem silly, but charging money for them seems kind of predatory on Activision's part. (Not that this is the first instance of predatory DLC we've seen this year — check out Evolve.)
Pro tip: Don't waste your money on Easy Fatalities. Just watch every fatality in the game in this 15-minute video (but be warned it's extremely gory).
Follow Chris on Twitter @CheatSheetChris
Check out Tech Cheat Sheet on Facebook!
More from Tech Cheat Sheet
Want more great content like this? Sign up here to receive the best of Cheat Sheet delivered daily. No spam; just tailored content straight to your inbox.ho