Media Chief Leaves Microsoft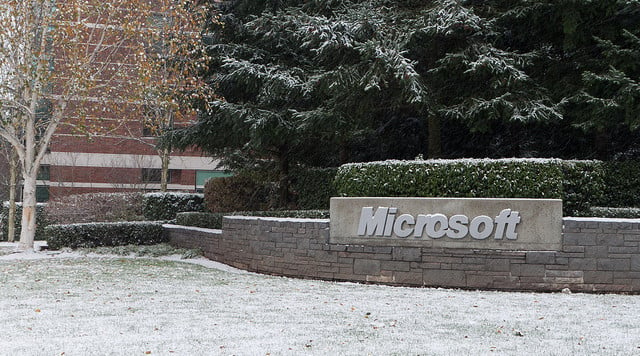 Microsoft's (NASDAQ:MSFT) media chief Blair Westlake has left the company after working on media partnerships for Microsoft's Xbox platform for ten years, Westlake confirmed to Variety on Wednesday. "It has become clear to me that the organization is moving in a direction that does not fit either my expertise or my skill sets," Westlake said.
Microsoft confirmed the departure with the Seattle Times. "We can confirm that Blair is leaving Microsoft after nearly ten years. We thank him for his contributions and wish him well in his new endeavors," the company said in a statement shared with the newspaper. Westlake's departure comes as Microsoft continues to simultaneously attempt to restructure itself and search for a new CEO.
Westlake's decision to leave calls into question Microsoft's intent regarding its Xbox platform. The company released the latest Xbox console in November, and the device has performed better than many of Microsoft's other hardware ventures (ahem, the Surface tablets). Part of the Xbox One's success has lied in its ability to be a center of living room entertainment rather than just a device for hardcore gamers, something that can be attributed to Blair's work in media and entertainment.
Since Westlake was the one working on Microsoft's media holdings for the Xbox, his departure suggests that the company could be looking to sell the Xbox division. It has been rumored that the Xbox division could be one of the first things on the chopping block when a new CEO takes the helm of the company.
For now, Microsoft is continuing with CEO Steven Ballmer's restructuring plan that was begun in July, just a month before he surprised everyone by announcing that he would be leaving the company within a year.
More From Wall St. Cheat Sheet:
Follow Jacqueline on Twitter @Jacqui_WSCS