Michael Dell Increasing Effort to Win Support for Buyout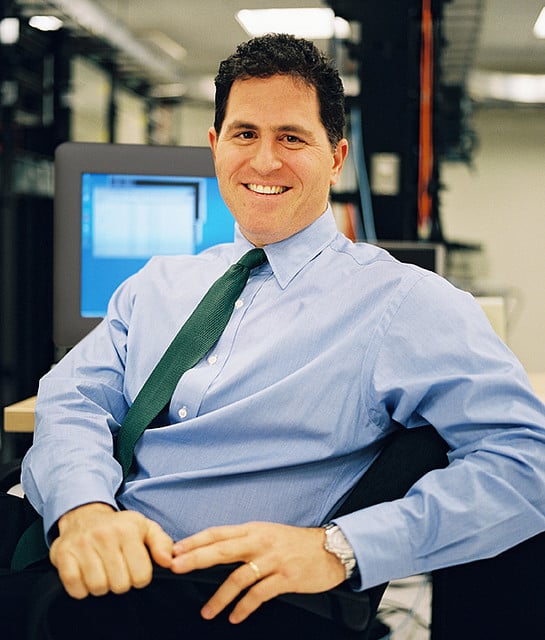 Though Michael Dell has not been in the public eye lately as the fight for Dell (NASDAQ:DELL) continues, things are changing quickly. The founder and CEO of Dell Inc. delivered a written presentation to shareholders in hopes of convincing them his bid to take the company private is the best route to take. The case for his plan was filed with the SEC, according to multiple sources.
Dell stated his case to shareholders in an eight-page report filled with bullet-point arguments and in-depth explanations of why the company should go private per his recommendation. The report, which was released Friday, repeats and extends the positions Dell's board (of which Dell is chairman) has taken in the past, though Michael Dell's pitch to investors took its most direct form to date. Dell argues that transforming the company while keeping it public would not allow for real changes to occur.
"[Staying public] hurts the speed and efficacy of the transformation and is not good for the long-term health of the company," he wrote in a segment quoted by The Wall Street Journal. The founder of Dell sounded the alarm regarding the decline of the PC market, saying it was worsening even faster than originally expected. He also said the company staying public would have a negative impact on the price of Dell stock.
Dell continues to face resistance from Carl Icahn, whose plans for Dell involve keeping the company public while giving shareholders compensation plus the ability to hold onto stock. Dell rejected the idea in his presentation, saying he would oppose "the imprudent leveraged recapitalization that has been suggested by certain other parties."
This reference to Icahn underscores the bitter struggle between the two billionaires that continues as Dell shareholders prepare for a July meeting where they will vote on the fate of the company. Michael Dell is just beginning his offensive, according to reports. Sources familiar with his plans say he'll soon be delivering a similar pitch to shareholders in person, in what will be the founder of Dell's most public effort to date.
Don't Miss: Has Microsoft Ditched Its Own Cloud Software For Oracle's?