Michael Dell's Go-Private Supporters Still Campaigning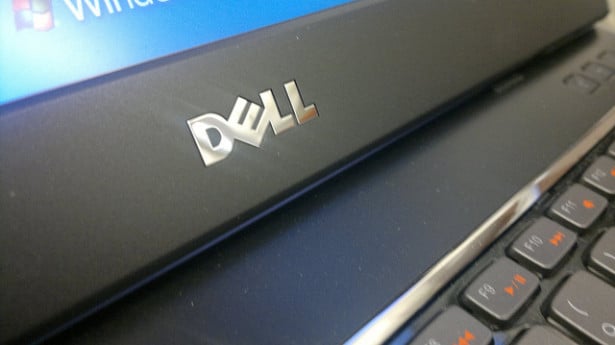 In the void that was once filled by news of the often-postponed shareholder vote over the $24.9 billion privatization bid made by company founder and Chief Executive Michael Dell, the special committee of the personal computer maker's board of directors is drumming up support for the deal. "We are pleased that all three of the nation's leading proxy advisory firms [Institutional Shareholder Services, Glass Lewis and Egan Jones] have reiterated their support for the proposed sale transaction," announced a September 3 press release. "Each has conducted an independent review of the amended merger agreement and all of its terms and concluded, as has the Special Committee, that a sale of Dell for $13.88 per share in cash serves the best interests of Dell shareholders."
On August 2, Mr. Dell and his financial backer Silver Lake sweetened their offer to $13.75, an offer which represented an approximate 26 percent premium to Dell's share price before the deal talks were made public. That offer also included an extra dividend of 13 cents.
The Special Committee of Dell's board gave its recommendation in favor of Mr. Dell's go-private transaction many months ago. In a filing made with the Securities and Exchange Commission in mid-July, the committee reiterated its recommendation for shareholders to accept Mr. Dell's bid. "To summarize, while the Company's strong balance sheet makes it possible to borrow significant amounts, we consider it unwise to layer substantial financial risk on a company already facing significant challenges from competition and from the rapid pace of technological change," the document stated, referring to the rival proposal made by activist investor Carl Icahn.
"As a private company controlled by Mr. Dell and Silver Lake, the Company will have a significant debt burden, [but] the risks of that capital structure will be borne entirely by the buyers and not by the public stockholders," the committee added.
Similarly, the proxy advisory firm, Institutional Shareholder Services — or ISS — advised shareholders support Mr. Dell's bid because it would save them from the risk that any turnaround of the company would involve. "A vote FOR this transaction is warranted as it offers a meaningful premium to the unaffected share price, provides certainty of value, and transfers the risk of the deteriorating PC business and the company's on-going business transformation to the buyout group, while continuing to condition approval of the management buyout on the support of disinterested shareholders," noted its April 30 recommendation.
But shareholders are facing a difficult choice; on one hand, if Mr. Dell's proposal is accepted, many shareholders stand to lose a great deal by selling their stakes at $13.75 per share, but, on the other hand, Icahn's plan exposes them to a great deal of risk. The ravaging effects of the stagnating personal computer industry have helped to push Dell's valuation to a price-to-forward earnings ratio of less than 9 before the offer was announced — a figure about 35 percent below the average multiple of its peers, according to FactSet. The company has been working to transition its core PC business to enterprise services, but Dell still derives nearly half of its quarterly revenue from that segment.
Icahn of Icahn Enterprises (NASDAQ:IEP) owns nearly 9 percent of the company's shares, the second-largest stake after Mr. Dell's approximately 16 percent holding. He and fellow shareholder Southeastern Asset Management proposed a tender offer for 72 percent of the company's shares at $14 apiece, which would leave a portion of the company public and keep Dell largely a PC company. Shareholders were also promised one warrant for every four of their shares, and the warrant would give shareholders the right to buy one Dell share for $20 over the next seven years. Dell's shares have not traded above $20 since September 2008.
Of course, since Mr. Dell's sweetened offer was made, the company has reported second-quarter earnings. Although Dell's results managed to clear the low bar set by Wall Street, the results reported in mid-August contained very little good news for investors. Net income came in at $204 million, or 12 cents a share, a 71 percent drop from the $732 million, or 42 cents per share, the company reported in the year-ago quarter.
The vote will take place on September 12.
Follow Meghan on Twitter @MFoley_WSCS
Don't Miss: Give Me a Break: The New Android's Surprise Name Change.