Michael Dell's Opposition Just Shrank by a Few Million Shares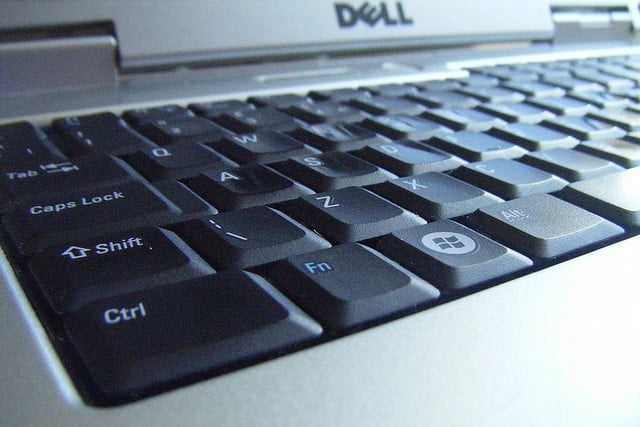 Shares of Dell (NASDAQ:DELL) closed Thursday at $13.75  — the sweetened price that founder and CEO Michael Dell and his financial backer, Silver Lake, offered to take the floundering personal computer manufacturer private on August 2.
Since the proposal was reworked, shares have risen about 6 percent, up from last Wednesday's low of $12.66 — the lowest level the stock has hit since the deal was first announced. From the movement of the stock, it seems as though shareholders are taking solace in the higher price.
Still, the effects of the stagnating personal computer industry have helped push Dell's valuation to a price-to-forward earnings ratio of less than 9 before the offer was announced, a figure about 35 percent below the average multiple of its peers, according to FactSet and reported by MarketWatch. The company has been working to transition its core PC business to enterprise services. However, even now, Dell derives nearly half of its quarterly revenue from that segment.
Michael Dell believes that the diversification will be more successful if done away from the pressure of Wall Street, hence his push to take the company private. Yet many large shareholders have argued for months that his proposal not only undervalues the company but unfairly eliminates the opportunity for investors in the company to participate in the planned revival.
Aside from activist investor Carl Icahn, a man known for taking large stakes in companies he judges to be ill-managed or undervalued and pushing for change, T. Rowe Price (NASDAQ:TROW) has been one of the most influential opponents of Michael Dell's $24.9 billion privatization bid. The firm's opposition has even hindered the takeover's progress — the vote on the proposal has been postponed three times for what Michael Dell has called lack of shareholder support.
Under the original terms of the deal, 50 percent of shareholders excluding company insiders had to vote in favor of the offer for it to be approved. Any shareholders who did not cast a ballot would have been counted as votes against. But in exchange for the higher per-share price, the board of directors agreed to modify that voting rule so that a "majority of disinterested shares actually voting on the matter" is not required, according to a Securities and Exchange Commission filing.
But on Thursday, Reuters learned that T. Rowe Price, which had been the fourth-largest Dell shareholder, reduced its stake in the company from the 4 percent, or 71.87 million shares, it owned as of March 31 to 2.8 percent, or 49 million shares. The publication's sources did not clarify when the firm unloaded its shares.
While ostensibly good news for Michael Dell, the shrinking of T. Rowe Price's stake is a far less noisy event than the lawsuit Icahn Enterprises (NASDAQ:IEP) has launched against the company's board of directors in Delaware. At the heart of Icahn's suit is the board's decision to amend the voting rule in return for a higher buyout offer.
Specifically, Icahn alleged that the board manipulated the shareholder vote on the buyout by pushing it to September 13 and claims that Dell's postponement of the annual meeting to elect directors to October 17 is an undue delay under Delaware law. On Monday, a hearing will be held in the Delaware Court of Chancery on whether Icahn's suit should be expedited.
"It's a nice legal maneuver," as The New York Times's Steven Davidoff noted. "Mr. Icahn is trying to use a favorable claim about the annual meeting to push everything to fruition on the same day. It's classic Icahn — do everything in your power to win or at least get another nickel out of the bidder."
Of course, Icahn, with a 8.7 percent stake, has his own proposal. Together with fellow shareholder Southeastern Asset Management, he has made a a tender offer for 1.1 billion of the company's shares at $14 apiece, which would keep a portion of Dell a public company. Shareholders were also promised one warrant for every four of their shares, giving shareholders the right to buy one Dell share for $20 over the next seven years.
Follow Meghan on Twitter @MFoley_WSCS
Don't Miss: Here Are Apple's Upcoming Dividend Details.