Microsoft and Sony Still Neck-and-Neck in Console Race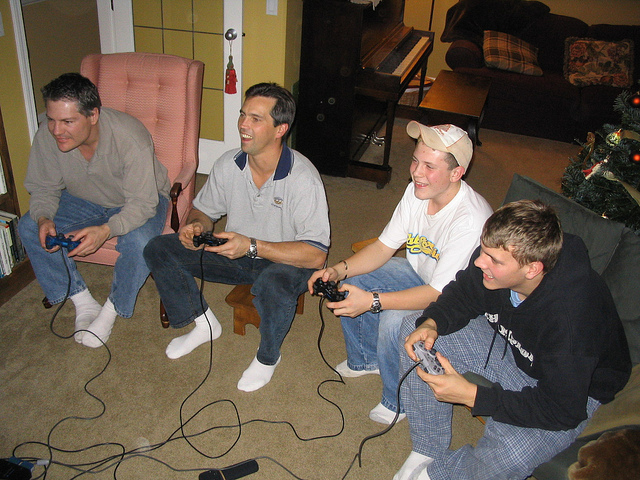 Microsoft (NASDAQ:MSFT) released its Xbox One video game console on Friday, just a week after Sony (NYSE:SNE) debuted its competing PlayStation 4, and the console wars are still looking too close to call for now.
On Monday, Microsoft said that it sold 1 million Xbox Ones within the first 24 hours the device was on sale; Sony also sold 1 million PlayStation 4s during its first 24 hours. One very important factor to point out with these numbers is that Sony has only launched its console in North America, while the Xbox One came out in 13 different countries on Friday. When Sony releases the PlayStation 4 in Europe and South America this coming Friday, its numbers could quickly move past Microsoft's.
A few days after the new PlayStation was launched, some users started complaining about a glitch in the system. Some users have reported that a blinking blue light comes on the console and causes the device to shut itself off. Sony said that the glitch has affected less than 1 percent of the devices and was probably caused by damage during shipping.
Now Xbox One users are also reporting a glitch that stops the device from being able to read discs. Microsoft confirmed to CNET that a "small number" of Xbox One customers are hearing a grinding noise after inserting a disc into the device that results in the device being unable to read the disc. "We're working directly with those affected to get a replacement console to them as soon as possible through our advance exchange program," Microsoft said in a statement to CNET.
In the days leading up to the Xbox One launch, it looked as if the blue-light glitch with the PlayStation 4 may have been an advantage for Microsoft's console, because who wants to drop several hundred dollars on a piece of technology that has the possibility of having been damaged? It was an advantage Microsoft could have used, since at $499, its console is $100 more expensive than Sony's.
But for discerning buyers who decided to wait a little past the two devices' launches to make a choice, both consoles have some bugs that need working out.
Follow Jacqueline on Twitter @Jacqui_WSCS
Investing Insights: Can Google Continue to Trend Higher?