Microsoft Bing Blocks Child Abuse Images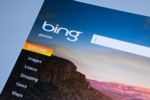 In the U.K., Microsoft (NASDAQ:MSFT) has instituted a new feature into its Bing search engine. Now U.K. users who try to search for images of child abuse will get pop-up warnings that inform them this content is illegal and provide them with counseling service details.
Microsoft's new feature was implemented after Prime Minister David Cameron warned the Internet giants that strict laws would be enacted if these companies failed to block certain terms. This is part of the U.K.'s effort to block online porn.
Microsoft's measures do not go quite as far as what was suggested by the Prime Minister though. Cameron  wanted search engines to completely block results for certain search terms as well as provide a stricter warning of the consequences of viewing illegal content.
The BBC reports that the debate involving online images of child abuse has become a prominent issue due to two murder trials during which information regarding how the killers searched for the victims was revealed. As a result, the government has cracked down on certain Internet content.
The terms that are being blocked by Bing came from a list created by the organization Child Exploitation and Online Protection Centre or Ceop. These terms are compiled by the organization as a result of their monitoring efforts.
So far, Microsoft is the first company to use the pop-ups, but other companies may soon take similar measures. According to BBC, Yahoo! (NASDAQ:YHOO), which also uses the Bing search engine, has stated that it is considering implementing similar pop-ups.
Google (NASDAQ:GOOG) has stated that it has a "zero tolerance policy" to child abuse content reports the BBC. The Huffington Post also reports that Google states it works with a number of child safety organizations to prevent users from accessing such content and removing it when found. The U.K. government may still push for additional measures from these Internet giants.