Microsoft Ditches Plans to Be the Next Netflix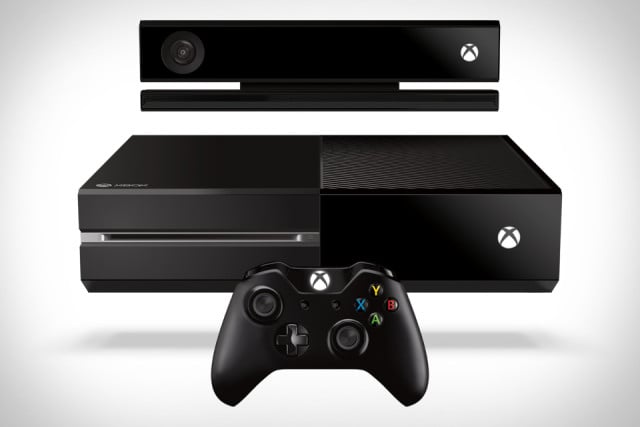 With 3,000 new layoffs, Microsoft has finished the plan set out earlier this year by COO Satya Nadella to eliminate 18,000 jobs from the company. Particularly telling for video game fans are the layoffs in the Xbox division. Xbox Entertainment Studios, the arm of the company responsible for creating original TV shows, movies, and documentaries for Xbox One, is now officially closed. As Variety reports, studio heads Nancy Tellem and Jordan Levin, along with all remaining staff, have been let go.
The result is a leaner Xbox team, with a clear, renewed focus on games instead of the wide-ranging multimedia projects Microsoft had initially planned for the console. It all happened with surprising quickness for a company as large as Microsoft, but it's a change that needed to be made if Microsoft hopes to position the Xbox One to stand a chance in the increasingly dire sales battle against Sony's PlayStation 4.
While some of the shows and projects in development at Xbox Entertainment Studios have found new homes elsewhere, others have scattered to the wind. Variety says, "Tellem and her top lieutenant Jordan Levin had been trying to salvage some of the projects that they'd been developing under the Xbox Studios banner by bringing them to a new studio. But the pair had initially expected to stay through year's end at Microsoft, which would have given them more time to sort through the thicket of rights issues involved in relocating the scripted and nonscripted projects."
The result? "Now, rights in some cases are reverting back to the creators, and Tellem and Levin are officially free agents."
We do know that development of some series will continue, including a TV show based on Halo that's set to debut in late 2015, roughly around the release of Halo 5: Guardians for Xbox One. The show will progress with the help of Halo game developer 343 Industries, Showtime, and Steven Spielberg's Amblin TV. Variety notes, however, that Showtime has yet to order a full season of the show.
Despite its renewed focus on gaming, the Xbox One remains a powerful multimedia machine. It can still control your cable box and, if you have a Kinect, you can still use voice commands to change the channel and record shows on your DVR. And if you have lots of media on USB drives, you can still run pretty much any audio or video file to your television through an Xbox One. But the shuttering of Xbox Entertainment Studios represents the end of Microsoft trying to convince people to buy the console for those reasons.
The problems began at the initial announcement of the Xbox One in 2013. Microsoft pitched the Xbox One as the one device to rule your entertainment center. You could use it to watch TV or play Blu-rays, games, video, and audio. But the plan backfired as the console's probable early adopters — gamers — felt left out of the messaging. Instead, gamers flocked to Sony's PlayStation 4, which was marketed from the start as a gaming machine first and a media machine second.
In the year since both consoles released in November 2013, Sony has been laughing all the way to the bank, selling roughly double the number of PS4 units compared to Xbox One. Microsoft has some smart plans to get back in the game, the latest being a $50 price drop on the system through the holiday season. But it has a lot of ground to make up before it can go toe-to-toe with Sony on the console front.
Cutting out expensive distractions like Microsoft Entertainment Studios to focus on making the Xbox One the best gaming platform on the market is a smart move on Microsoft's part. The only question is whether it's already too late. Considering the way Microsoft is going about becoming a serious competitor again, my bet is that Microsoft has a good chance of catching up — but it's going to take a while.
Follow Chris on Twitter @_chrislreed
More from Tech Cheat Sheet:
Want more great content like this? Sign up here to receive the best of Cheat Sheet delivered daily. No spam; just tailored content straight to your inbox.