Microsoft Executive Shuffle: Nadella's First Big, Unsurprising Changes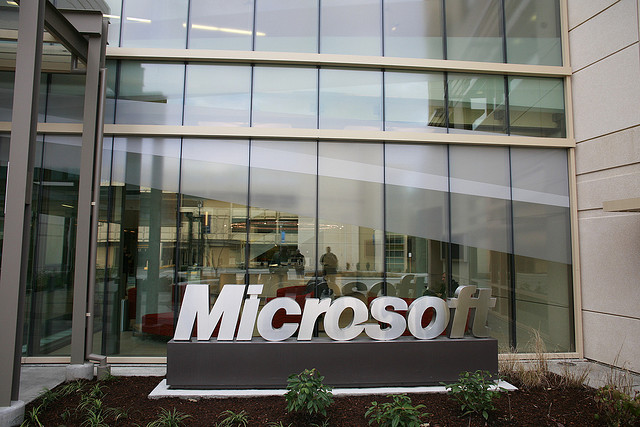 Microsoft's (NASDAQ:MSFT) new CEO, Satya Nadella, is already shaking things up, as various reports say two long-time executives are set to leave the company soon. The executive shuffle was first reported by Re/code on Sunday. Anonymous sources told the publication that Nadella notified staff on Friday that there would be some changes, which are expected to be officially announced on Tuesday. The sources said that Skype CEO and head of business development, Tony Bates, and marketing leader, Tami Reller, are among those leaving the company.
Vice president of advanced strategy, Eric Rudder, will replace Bates, and marketing executive Chris Capossela will take Reller's spot. Nadella is also making changes to the role of strategy. Capossela will be in charge of both marketing and advertising, while the current vice president of advertising and strategy, Mark Penn, will focus on strategy alone.
Penn is a former aide to Hillary Clinton — he advised her 2008 bid for the presidency — and was described by The New York Times as being a "polarizing figure" at Microsoft. He was responsible for the company's "Scroogled" campaign that was meant to raise suspicions about Google (NASDAQ:GOOG) in a political-style attack ad, but it was criticized within Microsoft and seen by some as a cheap shot at the company's rival. Both NYT and Re/code said the shift is mostly a horizontal one for Penn, not a demotion or a promotion.
It's not surprising that Bates and Reller have been chosen to leave Microsoft. Bates was considered to be one of the internal candidates for the CEO spot that went to Nadella. He is going to leave Microsoft immediately. Re/code reports that he has fielded a number of CEO offers over the past few months and is one of the most well-liked tech executives in Silicon Valley. Reller was matched up to work with Penn by former CEO Steve Ballmer, and Re/code says that relationship has soured over the past few months. Reller is expected to stay on to help with the transition phase.
Other staffing changes expected to happen soon include a shift of Julie Larson-Green, who is currently the vice president of devices and services, to a new role under applications and services, which is now headed by Qu Li. Nokia (NYSE:NOK) CEO Stephen Elop will take over Larson-Green's role when Microsoft's acquisition of Nokia's smartphone unit is complete.
Nadella, who took over as CEO at the beginning of last month, is charged with guiding the tech company through a complicated turnaround. Microsoft has fallen behind its rivals during the shift to mobile. The Nokia acquisition, which sees Microsoft taking full control of the Windows Phone platform, is just one move toward developing a better mobile strategy, though not everyone is confident that the company can make up for lost time in smartphones.
Microsoft didn't respond to requests from various publications for a comment, but Re/code's sources said Nadella will announce the changes himself on Tuesday.
More from Wall St. Cheat Sheet:
Follow Jacqueline on Twitter @Jacqui_WSCS