Microsoft Is Embracing Android, But With a Very Windows Twist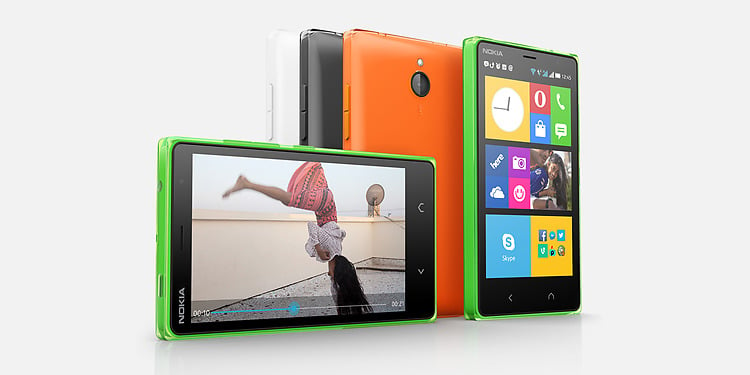 It's the song that never ends: Microsoft (NASDAQ:MSFT) is continuing to scramble for some traction in the mobile market that it's had so much trouble penetrating. In terms of software, it's Apple (NASDAQ:AAPL) and Google's (NASDAQ:GOOG) (NASDAQ:GOOGL) ballpark, and Windows Phone hasn't had much luck. In terms of hardware, that's been Apple and Samsung's (SSNLF.PK) turf, and Microsoft worked on an in by purchasing Nokia's handset division, but it hasn't worked out so far. However, Microsoft has a slightly different approach that may tie both sides together to up its competitive edge.
Nokia used to be a big name in mobile phones, but it didn't keep it's place of dominance through the advent of smartphones. It was a similar tale for BlackBerry (NASDAQ:BBRY). When it came to getting into the smartphone market, Nokia may have backed the right horse when it opted to use Windows Phone, since that at least didn't put it toe to toe with Samsung, which took dominance in Android globally. For Microsoft and Nokia, that may have been the best move, but it definitely wasn't one to secure a stronger spot in the market place.
Of course, in the smartphone market place, the significance of Android can't be ignored, as it's the top smartphone operating system on earth. That being the case, Nokia decided to make the Nokia X, which ran on a version of Android but replaced some of the Google's software offerings with Microsoft software. That was before Microsoft bought Nokia's hardware division, but now it it's clear that Microsoft sees the value of a little compromise.
With the Nokia handset division in Microsoft's hands, there's been some question as to whether or not it would be any more Nokia X phones. However, former CEO Stephen Elop said that earlier that, "Microsoft acquired the mobile phones business, inclusive of Nokia X, to help connect the next billion people to Microsoft's services," adding that, "This is a great opportunity to connect new customers to Skype, Outlook.com, and OneDrive for the first time. "
Now, Microsoft has announced it will be releasing a Nokia X2 that will also run on Android, reports BBC. It's not question that Microsoft has been compromising — it recently dropped the requirement for the Kinect camera with Xbox One and has made a lot of changes to Windows 8 to make it like earlier operating systems — and this is a continued compromise, as Microsoft will embrace another company's software to benefit itself.
That said, it's not a bad move. According to BBC, the Nokia X had strong sales in developing smartphone markets like Russia, Kenya, Nigeria, and Pakistan, and was even the third best selling handset in India. The Nokia X2 is still undoubtedly a low- to mid-end smartphone, but it could be good for Microsoft. Naturally, replacing some of Google's services with Microsoft ones like Skye, Outlook, and OneDrive will help Microsoft right off the bat. Also, despite being Android, the user interface looks incredibly like Windows Phone, so it could be a way for Microsoft to win over customers when it comes time for them to upgrade.
It may look like a weak move from Microsoft, but it could actually prove a smart play.
Follow Mark on Twitter @WallStMarkSheet
More From Wall St. Cheat Sheet: