Microsoft Lands Some Big New Apps for Xbox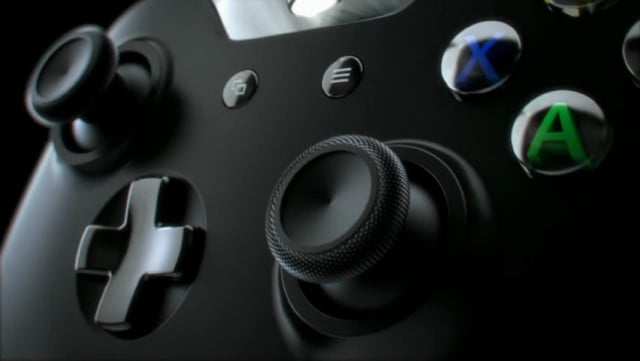 Microsoft's (NASDAQ:MSFT) Xbox team has announced in a blog post that a slew of new apps offering something for everyone will soon make their way to the Xbox One and Xbox 360.
A Major League Gaming app has been launched for Xbox 360 that will allow gaming buffs with an Xbox Live Gold membership to watch MLG competitions, including the upcoming Call of Duty championship. That competition, which begins this weekend, will have the best Call of Duty teams from around the world competing for $1 million in prizes. Microsoft also said that Xbox One owners would have the opportunity to view the Call of Duty championship for a limited time through MLG, and that MLG is working to create a similar app for the latest Xbox console that's promised to become available later this year.
Another major league is also adding an app for Xbox One — Major League Baseball. If sports fans have an Xbox Live Gold membership plus a MLB.TV premium subscription, they'll be able to watch live, HD-quality baseball games. Every out-of-market regular season game will be shown live and archived to watch later on the app.
Television and movie junkies will be pleased with the ENCORE PLAY and MOVIEPLEX PLAY apps from Starz giving Xbox 360 owners access to 1,500 premium movies and a plethora of TV shows with a Starz subscription. Movies include new releases like Oz the Great and Powerful and Zero Dark Thirty as well as classics including Stripes and Back to the Future. TV offerings include Murphy Brown, Magnum P.I., and Diff'rent Strokes.
Movie watching app EPIX is adding authentication for Xbox 360 users who are also Time Warner Cable (NYSE:TWC) customers, and the company is prepping an app for Xbox One. Time Warner customers will essentially get a free preview of the app, which boasts a huge collection of movies for streaming that lasts through June 18.
These additions speak to Microsoft's goal of making the Xbox a center of living room entertainment for everyone — not just hardcore gamers. Building out the device's app collection is just what Microsoft needs to do to convince consumers who maybe aren't gamers that it's worth dropping almost $500 for the console. As more people turn away from traditional cable towards various online TV and movie streaming services, those types of apps are important for Microsoft to land for Xbox.
Earlier this month, Microsoft released what it hopes will be the Xbox One's console-making game, Titanfall. That title has been highly buzzed about in the gaming community and anticipation for its release has lifted Xbox One sales. Whether that game alone will be enough to close the current sales gap between the Xbox One and Sony's (NYSE:SNE) competing PlayStation 4 remains to be seen. The introduction of the Xbox One in many international markets where the device is not yet available is expected sometime in September and represents one more way for Microsoft to up the ante against Sony.
More From Wall St. Cheat Sheet:
Follow Jacqueline on Twitter @Jacqui_WSCS