Microsoft Loses Mattrick and Zynga Acquires Him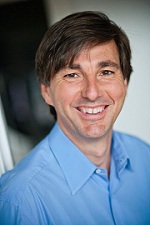 Microsoft (NASDAQ:MSFT)lost the head of its Interactive Entertainment unit and Zynga (NASDAQ:ZNGA) gained a CEO  when Don Mattrick switched jobs. Mattrick's recent move will impact both companies, although not the same.
The timing is not great for Microsoft because Mattrick was in charge of the Xbox division for years, and later this year the Xbox One is scheduled for release. Microsoft may run into problems trying to do the Xbox One release and bringing in the same revenue that Mattrick was able to do with the Xbox 360.
Microsoft was also undergoing a big reorganization, and the rumor was Mattrick was going to be heading the hardware division. Mattrick saw CEO of Zynga as more of a promotion.
Microsoft still hasn't announced who is going to be replacing Mattrick who greatly contributed to the success of the Xbox 360. Some rumors have been circulating, and gamers are worried about the possibility of a replacement who doesn't have "gaming DNA" as IT World puts it.
While Microsoft's gaming division might feel the loss of Mattrick, his presence could greatly help Zynga, which is struggling to transition from online to mobile gaming. Zynga's stock already rose more than 10 percent after it was announced that Mattrick would take over as CEO.
Mattrick is moving into mobile and online gaming at a time when traditional gaming is struggling. The Xbox and other systems are facing stiff competition from PC web games and now online gaming, and this trend looks like it will only continue.