Microsoft: On Its Location Services Game Thanks to Foursquare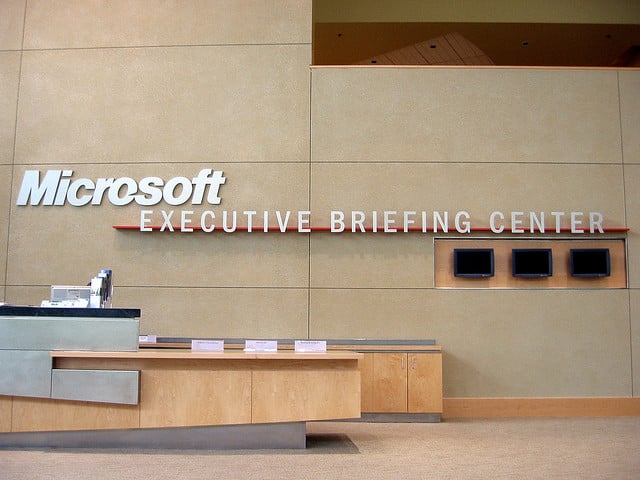 The year 2014 has been big for Microsoft (NASDAQ:MSFT) thus far. Not only did the tech giant recently name its new chief executive officer, Satya Nadella, the company is also now in the process of inking major deals that are expected to pay off considerably for Microsoft in the long run. One such deal the company secured recently is linked with Foursquare, as according to Fast Company. Microsoft announced Tuesday that it has signed a $15-million strategic investment deal with the New York-based startup that is known for its social networking website for mobile devices. Foursquare's dataset, largely known as its most valuable asset that powers a range of location services on popular apps, will now give Microsoft access to powerful location data. In addition, Microsoft's commercial licensing deal that it struck with Foursquare is a two-part partnership, and industry sources believe that it will serve as a model for how Foursquare can secure similar licensing agreements with other technology companies. The arrangement is a big deal for both Microsoft and Foursquare, regardless of its differing size.
According to Fast Company, the $15-million investment will be added to Foursquare's $35 million Series D haul that it raised in December, bringing its total to $50 million. That's a significant sum for the startup that has struggled to navigate its place in an increasingly crowded startup tech industry, but Microsoft is expected to help Foursquare's cause, and in fact, insider sources say that the tech giant has been priming its way to do so for a while now.
Foursquare CEO Dennis Crowley says that the startup's arrangement with Microsoft has been in the works for months, but the "tricky" nature of the deal — its two-part execution — is what has led to its delay. That explanation silenced the reports that Microsoft purposely kept quiet about the arrangement until Nadella was appointed, so the new CEO could have a strong jumping off point, but the timing, nonetheless, is convenient for both Microsoft and its new chief executive.
Fast Company reports that Microsoft's Deal with Foursquare includes a multi-year data-licensing agreement that gives Microsoft access to the startup's valuable dataset, which not only offers a range of location services on popular apps, but also offers popular services such as Foursquare's real-time recommendations feature. This tool helps users find fun things to do in their area, allows them to check in to a venue, and then also to review it.
In addition, the deal also gives Microsoft a piece of Foursquare's pot, and thus encourages the tech company to do all it can to facilitate the startup's success. This is significant news for Foursquare, as Crowley explained that, "It started off as partnership talks, but those conversations ended up leading to strategic investment conversations. It's great, because they not have skin in the game — they are excited about making sure [our] company succeeds."
Thus, it is clear that the newly minted partnership benefits both Microsoft and Foursquare considerably, albeit in different ways. Now that more and more tech companies are focusing on location data, it is crucial that Microsoft stays on top of that game. It's not yet clear how Microsoft will employ Foursquare's location services, but insider sources believe that the startup's data could find its way into Windows-based mobile products, as well as Bing search and local services.
As for Foursquare, it now has a model for partnering up with other mega tech companies, and luckily for FourSquare and unluckily for Microsoft, the startup's deal with the tech giant is non-exclusive; therefore, it has a lot of breathing room.
More From Wall St. Cheat Sheet: