Microsoft Says: Skip Work and Play Xbox Today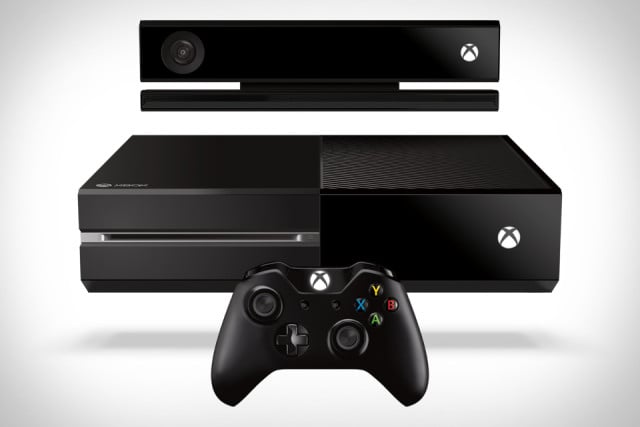 Today's the day many gamers have been waiting for with the Xbox One finally hitting retailers. Get ready to line up at retailers, unless of course you've planned ahead and pre-ordered. Today isn't just exciting for gamers and tech fans, though — you can bet Microsoft (NASDAQ:MSFT) and Sony (NYSE:SNE) executives are sitting on the edge of their seats as sale numbers come in.
With Sony's gaming platform, the PlayStation 4, released earlier this week for $100 cheaper than Microsoft's Xbox One, competition will be tight. Colin Sebastian, an analyst with Baird, told investors that he expects total shipments of both the Xbox One and PlayStation 4 to be in the $5 or $6 millions — according to Game Industry International. "While many forecasts still give an edge to Sony/PS4 in North America sales, we continue to expect similar or even slightly higher sales of Xbox One by the end of the launch window," said Sebastian.
"Retailers in our checks indicate there is consumer demand well in excess of supply, as evidenced by fast sell-outs of incremental unit allotments, such as at GameStop. Looking further ahead, we still believe a more accurate gauge of new cycle demand should be made after the initial sales window, dominated by core gamer fans," noted Sebastian.
You heard the man — retailers may sell out — and today may be the day to skip lunch and hit up Best Buy. According to IGN, eager consumers were already lining up for the Xbox One launch event in New York City yesterday, prepared to wait for their new console. One rather clever publicity stunt from Xbox involved the release of a "doctor's note," excusing gamers from responsibilities in order to play their new Xbox Ones. Clearly Microsoft is hoping lots of customers will have cause to print out or email a copy today, as the company is also concerned with its own fiscal health — not just the rampant strains apparently afflicting its customers — options including "Zombie Flu," "Golfer's Elbow," "Irritable Battle Syndrome," and "Xbox Fever." One version reads as follows.
Due to the Zombie Flu, your employee will not be able to fulfill the scheduled commitment he/she has with you. Because of the severity of this condition I'm prescribing a heavy dose of Xbox One. He needs to destroy zombies. After a thorough examination, I've concluded that the all-in-one entertainment system is the only cure for the aforementioned condition.

This treatment may take anywhere from 1-3 days to work and will require years of accumulating achievements thereafter. If the patient is disrupted with work, I will have to double the prescribed amount of Xbox One. If used effectively, Xbox One can help relieve the patient's entertainment deprivation and will have an increased state of happiness at all times."
The note is signed by Major Nelson M.D., or rather, Lawrence Hryb — the director of programming for Xbox Live. IGN reports that even those without pre-orders should be able to snag an X-box One while supplies last.
Don't Miss: Will Microsoft's Xbox One Replicate the PS4′s Success?