Microsoft Wins Another Patent Battle Against Google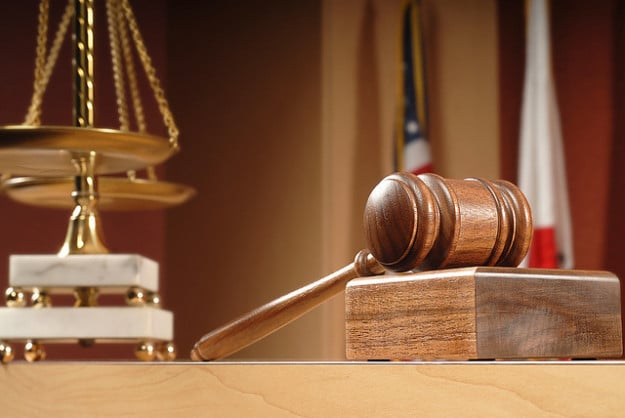 A federal appeals court determined on Thursday that the International Trade Commission needs to revise a ruling regarding a patent infringement of Google's (NASDAQ:GOOG) Motorola Mobility unit on Microsoft (NASDAQ:MSFT) technology.
The court was acting on an appeal filed by Microsoft and found that the ITC ruling determining Google was not infringing a Microsoft graphical interface patent was not accurate, according to a report from Reuters. While the court believes that Motorola Mobility was infringing Microsoft's patent, it also agreed with the ITC ruling that Motorola had changed its smartphones enough so that they are no longer infringing on the patent. Microsoft had also complained about three other patents, but the court found that the ITC was correct in ruling that Google wasn't infringing on those patents.
Both companies said they were satisfied with the court's decision. Microsoft corporate vice president and deputy general counsel David Howard said, "We're pleased the court determined Google unfairly uses Microsoft technology. Google is free to license our inventions, but we're equally pleased if Google makes product adjustments to avoid using them."
A Motorola Mobility spokesman said, "Today's favorable opinion confirms our position that our products don't infringe the Microsoft patents." There are dozens of patent suits currently in litigation related to smartphone technology. Motorola Mobility in particular has come under fire from various rivals saying that they refuse to license their fair-use patents under fair terms.
Microsoft has been involved in litigation with Motorola over several other FRAND patent disputes. FRAND patents are supposed to be licensed to competitors on Fair, Reasonable, and Non-Discriminatory terms, but Motorola has been accused of asking for ridiculously high fees for the patents and threatening legal action against companies that don't meet their demands.
In September, a Seattle judge also ruled in Microsoft's favor and overturned the decision of a lower court when he decided that Microsoft didn't need to pay Motorola royalties for certain patents used in the Xbox and certain Windows installations. It was determined that Microsoft be given basically free reign to use Motorola's FRAND patents and Motorola had to pay Microsoft $14.5 million in damages. Federal courts are still operating during the government shutdown, but the ITC is for the most part non-operational until politicians reach an agreement on the federal budget.
Follow Jacqueline on Twitter @Jacqui_WSCS
Don't Miss: Apple's iOS 7 Glitch: Minor Embarrassment or Major Education Market Setback?