Microsoft's New Surface Offering and 2 Other Tech Titans Making Noise
Microsoft (NASDAQ:MSFT): Reportedly, the Redmond, Washington-based company is developing a new line of Surface tablets, with a seven-inch model aimed to compete with the iPad Mini and other "phablets." The sources did not reveal what OS the tablets will run on — Windows 8, RT, or maybe both. Microsoft has been paying more attention to its tablet and mobile divisions, which are especially crucial in light of the latest IDC  report that put PC declines at nearly 14 percent.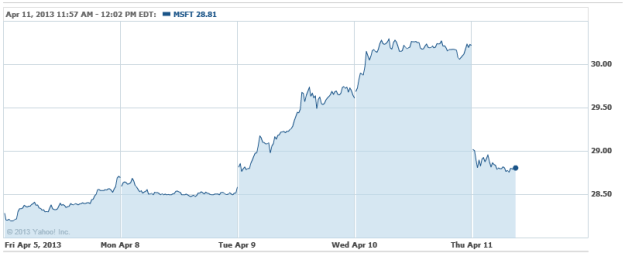 Google (NASDAQ:GOOG): Google has partnered with some heavy weight Silicon Valley venture capital firms such as Andreessen Horowitz and Kleiner Perkins to launch the Glass Collective, a seed fund program to help support startups that are developing hardware or software that integrate with Google Glass. "The thesis of Glass is profoundly transformational — to integrate connectivity and information directly into your field of vision and into your normal daily life," writes Marc Andreessen (you may remember him as the co-founder of Netscape).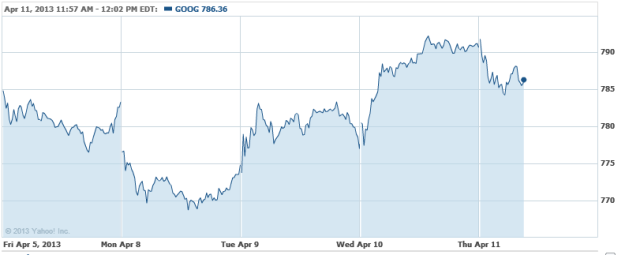 BlackBerry (NASDAQ:BBRY): Several retailers have seen returns of BlackBerry's new Z10 pick up, according to Detwiler Fenton in an analyst note. It added that the pace of returns in some areas is outpacing the rate of sales, though no information was offered to validate this claim. Complaints reportedly include the user interface, maps, and lack of apps.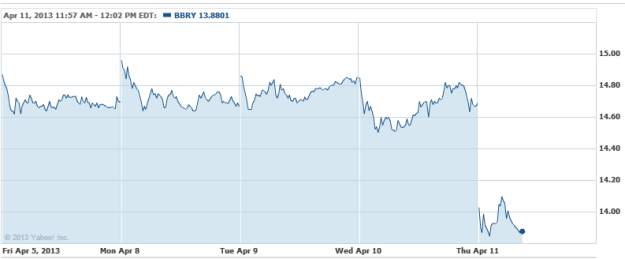 Don't Miss: Here's Why Apple Pulled This Discovery Service From The App Store.