Microsoft's Xbox Head Is in to Win the Gaming War
Microsoft (NASDAQ:MSFT) has broken its silence regarding how well the Xbox One is doing in terms of numbers. To date, it has shipped more than 5 million units in the months since its November release. That's how many consoles it has sent to retailers — it hasn't released sales numbers to consumers. Still, that's a solid performance for a game console, and as Microsoft has noted, it's the fastest selling Xbox ever. In fact, the only game systems ever to sell faster are the Nintendo Wii and Sony's (NYSE:SNE) PlayStation 4.
For its part, Sony has been very vocal about how many PS4s it has sold, probably because it's trouncing Microsoft — at least so far. The last tally puts them at 7 million units sold to customers, which plants it firmly in first place when it comes to the current console war.
Phil Spencer, Microsoft's head of Xbox, has now chimed in on Twitter, saying in a conversation with a fan that he is "in to win," and acknowledging that Microsoft "need[s] to do more, that's 100 percent of my focus."
The Xbox One may be trailing the PlayStation 4 in terms of console sales, but this console generation is still very young. Only a tiny number of major "system-selling" games have shipped for each console, and even most of those are also available on the previous generation consoles, the Xbox 360 and PlayStation 3. It's also worth noting that the Xbox One costs $100 more than the PlayStation 4.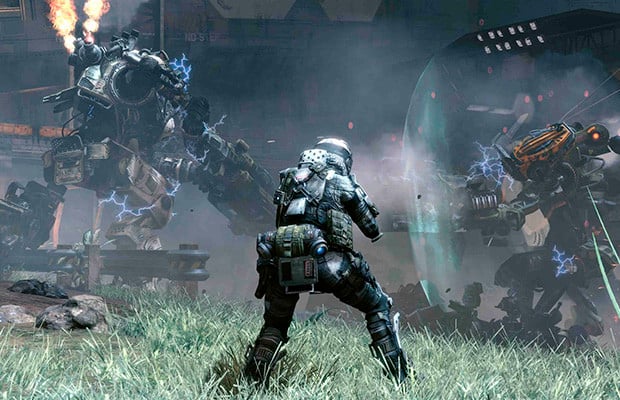 In good news for Microsoft, the best selling game in March was Titanfall, a title that was only available on Xbox One and PC throughout the month. The big PlayStation 4 game in March was inFAMOUS: Second Son, which snagged second place on the best selling game list. Despite Titanfall's success, however, the PlayStation 4 still managed to outsell the Xbox One in March — possibly because Titanfall was also available for PC. All of the other best selling games in March were either not available for the new systems, like South Park: The Stick of Truth, or available for the previous generation of consoles as well as the new one, like Call of Duty: Ghosts.
At the upcoming Electronic Entertainment Expo (E3) that will take place this June, Microsoft and Sony will both showcase many upcoming games for their new systems. If the Microsoft presentation goes well, that could certainly spur gamers to buy the console. Spencer said on Twitter that he's "more excited than nervous" for E3, and that "the Xbox team is working hard to make the show great."
Regardless of the sales numbers right now, a lot can happen over the course of a console generation, and both the Xbox One and PlayStation 4 are selling extremely well compared to previous consoles. As time goes on and more games come out for both systems, an early lead of 2 million units for PlayStation 4 will mean less and less.
Spencer acknowledged this in a tweet: "In the end it's not about who's leading, it's about the games and the product, that's where we need to continue to focus." If Microsoft can bring lots of big games and other entertainment features to the Xbox One, it will probably do just fine.
More From Wall St. Cheat Sheet: