Microsoft's Xbox Wins the Black Friday Game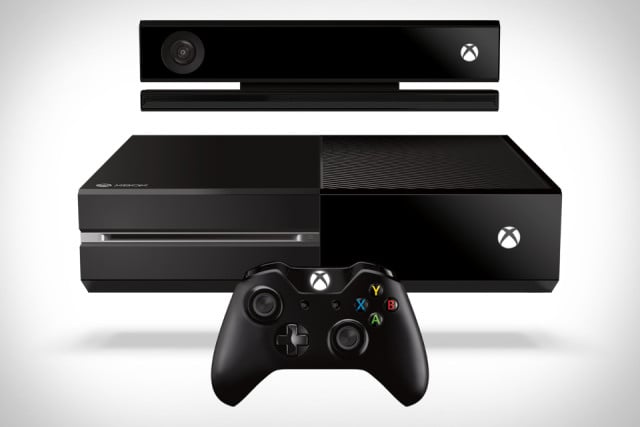 Now that Black Friday has come and gone and the holiday shopping season is in full swing, we have a better picture of how the newly released video game consoles from Sony (NYSE:SNE) and Microsoft (NASDAQ:MSFT) are performing thus far.
Data on the performance of Sony's PlayStation 4, Microsoft's Xbox One, and the Nintendo Wii U during Black Friday shopping has been released by InfoScout, which found that Microsoft came in on top due to a shortage of Sony's devices. Microsoft's Xbox One and older Xbox 360 beat out Sony's devices and together accounted for 61 percent of console sales on Black Friday. The PlayStation 4 and the older PlayStation 3 accounted for 15 percent of sales each.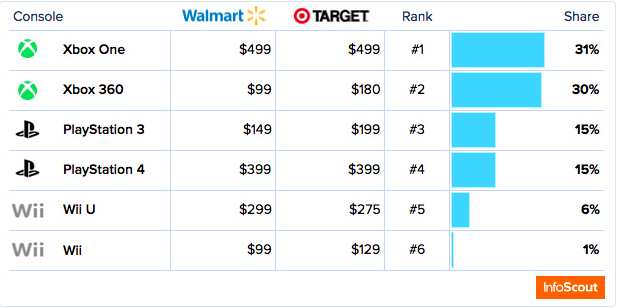 InfoScout reports that the limited supply of the PlayStation 4 was a key reason for the device's lackluster sales in comparison to the Xbox One. A report from tech blog SlashGear said that customers around the country reported that the PlayStation 4 is unavailable, which suggests that Sony's production hasn't been able to keep up with demand. Wal-Mart's (NYSE:WMT) discounted price of $99 for the Xbox 360 also helped boost sales of that device.
When the two consoles were first released last month, available data suggested that they were neck-and-neck in both sales and reviews. Both companies reported selling 1 million units of their respective new consoles within the first 24 hours they were on sale. Reviews tended to say that both machines offered different functions for different types of gamers, both with a number of improvements from their previous generations.
That's not to say that the devices haven't faced issues, but even in that respect, the two consoles were well-matched. Customers have reported technical glitches with a small percentage of both consoles that have rendered the consoles non-functional. Both companies have pointed out that such issues are not uncommon with a big hardware launch.
In the wake of Black Friday, it seems as though Microsoft is victorious in the holiday shopping battle. If Sony doesn't ramp up production and make its device more available to consumers before Christmas, then Microsoft will remain the winner.
Follow Jacqueline on Twitter @Jacqui_WSCS
Don't Miss: 'We Are Very Much Alive': More Desperation From BlackBerry.