3 Buzzing Social Media Stocks: Pandora Brings Back the Listening Cap, Facebook's Likes Serve Broader Purposes, and Groupon Bulls Await Earnings
Pandora Media (NYSE:P): Following the release of its April statistics and results, Pandora has announced that it will be reinstating the 40-hour listening cap for free users, but with the added bonus that it will be applied to mobile listeners as well. Listener hour growth was up to 24 percent year-over-year, but it still represents a sharp decline from March's 40 percent. U.S. market share fell from 8.05 percent in March to 7.33 percent, and while active listeners increased 35 percent since last year, the number grew only 1 percent since the month previous.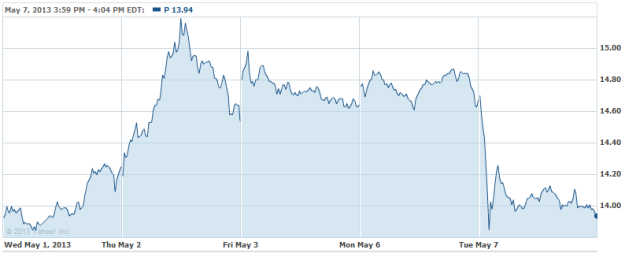 Facebook (NASDAQ:FB): While Facebook's Like tool seems like a casual way of showing approval of something or aligning ones self with a statement or cause, the Like is becoming a potent force in the business world, to get a better idea of consumer sentiments and tastes. Case in point: shopping search engine TheFind now uses likes to tailor the search experience to the particular user. If someone signs in through Facebook Connect, the results not only become personalized based on their age and gender, but also by the contents of their Like portfolio.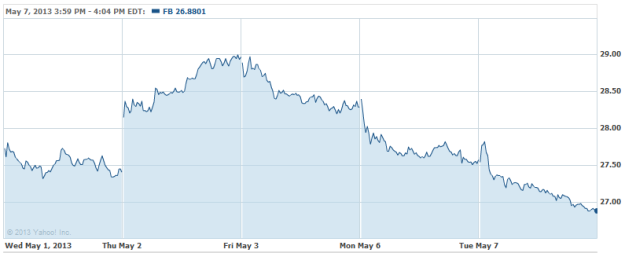 Groupon (NASDAQ:GRPN): After three straight quarters of earnings letdowns, options traders are counting on Groupon shares to surge after the next earnings announcement this week. Trading in $6 call options, which only make a profit if the stock moves past that mark, accounted for about 40 percent of the total volume in the company's options on Monday, indicating that investors are looking at movement of at least 15 percent following the earnings reveal.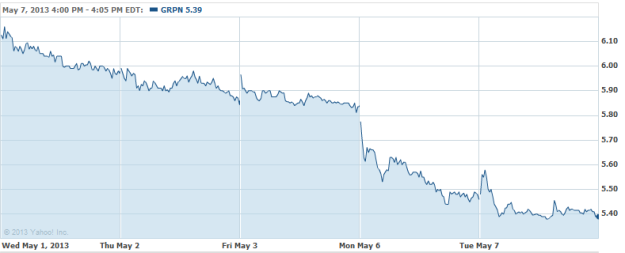 Don't Miss: Will Pandora's Music Limits Boost Revenue?