Alicia Keys Gets the Axe From BlackBerry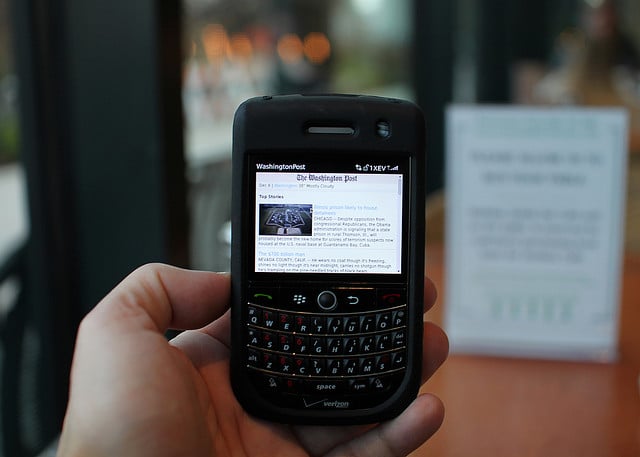 BlackBerry (NASDAQ:BBRY) has been laying off employees left and right in a desperate attempt to keep its head above water, and apparently not even celebrities are immune to getting the axe from the company. On Thursday, the struggling smartphone maker announced that it will be letting global creative director and Grammy Award-winning singer-songwriter Alicia Keys go, as they have completed their one-year partnership.
"BlackBerry and Alicia Keys have completed our year-long collaboration," the company said in an emailed statement to CNBC. "We have enjoyed the opportunity to work with such an incredibly talented and passionate individual."
Hiring pop stars as creative directors has become a popular practice for wireless companies. T-Mobile US (NYSE:TMUS) has Shakira and Verizon (NYSE:VZ) has Jennifer Lopez to help promote the companies' products and brands.
Keys was hired by CEO Thorsten Heins last January to help BlackBerry promote its BlackBerry 10 operating system and line of smartphones. Those devices proved to be extremely unpopular, and since then, BlackBerry stock has tanked, the company fired Heins, instated new CEO John Chen, and has begun a massive turnaround effort. Chen is moving the company's focus away from the consumer market, where it has struggled, toward the government and business markets, where BlackBerry has proven more successful.
Chen has restructured the company into new operating units – enterprise services, messaging, the QNX embedded business, and the devices business – that bring the company's remaining strengths to the forefront of its operations. BlackBerry's new business structure involves a greater focus on its enterprise services, the company's most successful division.
"When it comes to enterprise, we're still the leader. Don't be fooled by the competition's rhetoric claiming to be more secure or having more experience than BlackBerry," Chen said in a recent article written for CNBC.
Most of the senior executives hired by Heins have been let go as Chen seeks to turn the company around. BlackBerry announced that it will cut 4,500 employees over the next three quarters after abandoning plans to sell itself. Keys' role in the company was to promote the BlackBerry 10 phones, but now that the devices have performed disastrously and the company is turning away from making devices for consumers, her services are no longer needed.
More from Wall St. Cheat Sheet:
Follow Jacqueline on Twitter @Jacqui_WSCS