Analysts: T-Mobile and Sprint Merger Won't Make It Past Regulators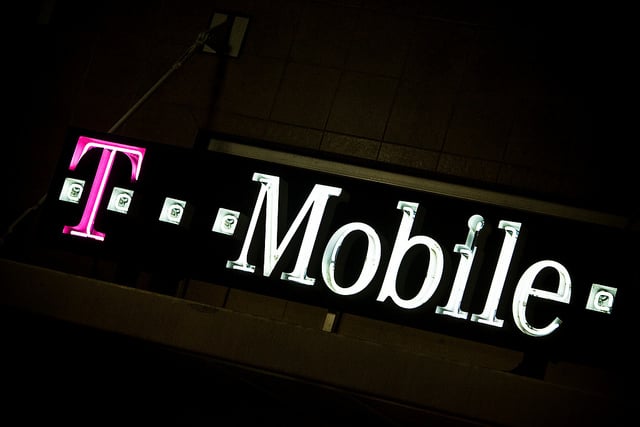 T-Mobile US Inc.'s CEO, John Legere, has been hinting the past few weeks that a merger between T-Mobile and Sprint Communications Inc. is still a possibility. A merger, he said, while speaking with Bloomberg last week, would help the two companies better compete with telecom's two other big fish, Verizon Wireless (NYSE:VZ) and AT&T Mobility,that together, he says, form a "duopoly," FierceWireless reports.
Rumors have abounded recently that a merger between T-Mobile and Sprint, which is currently the number 3 mobile carrier in the country, is imminent. Parent companies SoftBank and Deutsche Telekom, respectively, have engaged in direct talks with one another to try to iron out a deal, and it appears that at least a couple banks are willing to finance the proposed merger.
But analysts aren't very optimistic about the deal, pointing out that U.S. regulators aren't likely to let such a deal pass. The FCC and the Department of Justice have both said they prefer there to be four U.S. operators.
In addition, the FCC is anticipating the crucial spectrum auctions next year, and it's doubtful that the agency would allow any mergers that would so re-shape the industry before they begin.
Legere came to T-Mobile in 2012 and brought with him a kind of renegade spirit, introducing a number of unusual and aggressive strategies since his leadership began. Legere introduced highly competitive pricing, abandoned the standard industry practice of long-term contracts, and even initiated a program which offers consumers up to $450 in credits to cover consumers' early-termination fees if they decide to switch, all of which have revived the business and turned around what was formerly described as a "subscriber exodus," at T-Mobile.
"The T-Mobile brand, attitude and identity is here to stay," Legere said at the Consumer Electronics show earlier in January. "What we're doing, in any [acquisition] scenario, will prevail," he added confidently, per FierceWireless.
More From Wall Street Cheat Sheet: