Apple Recap: iPhone in China and the Low-Cost iPhone Problems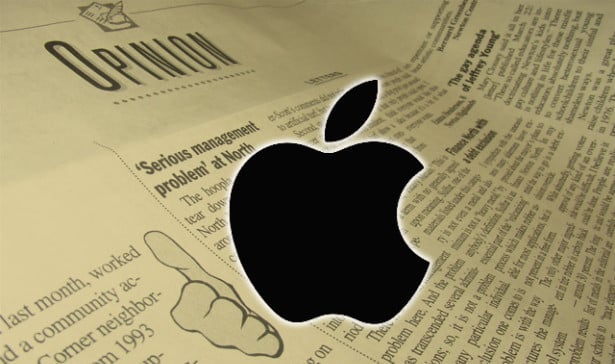 Apple's (NASDAQ:AAPL) introduction of the iPhone in 2007 and the iPad in 2010 may have shook up the technology world. Those inventions may have also helped the company launch a mobile revolution that left it a winner and forced other market players to play catch up after having failing to adapt quickly enough to the changes. But the momentum those products created is flagging. Far below their September 2012 high, shares of the iPhone maker closed down Thursday $6.16, or 1.46 percent, at $416.84. Here's a cheat sheet to today's top Apple stories:
Did Apple Just Double iPhone 4 Sales in China?
Apple now ranks fifth in China's burgeoning smartphone market with a 9 percent share in the first quarter of 2013, according to the latest data from market research firm IDC. According to an earlier report from industry research firm Canalys, Apple had slipped to sixth place in the last quarter of 2012. Samsung (SSNLF.PK) still ranks first in the Chinese market with a 19 percent share. However, 47 percent of the smartphones that Samsung shipped retailed for $200 or less.
Incredibly, Apple managed to grow shipments of its base model of iPhone 4 by 211 percent over the previous quarter. A rumored upcoming low-cost iPhone launch from Apple may also help the Cupertino-based company grab an even larger slice of the fast-growing low-end smartphone market in China… (Read more.)
Is the E-Book Trial Finally Going Apple's Way?
Is the tide turning in Apple's favor in the e-book antitrust trial? Judge Denise Cote, who is overseeing the trial, made an interesting statement towards the end of the court proceedings on Wednesday that seemed to suggest that the trial may end with a favorable outcome for Apple.
According to Philip Elmer-DeWitt at CNNMoney, Judge Cote stated, "I thought I had prepared so well. I learned a lot. But you have helped me understand so much more through the evidence. I look forward to your summations. It seems to me the issues have somewhat shifted during the course of the trial. Things change. People have to stay nimble. I'm looking forward to understanding where we are now." This seems to indicate a change of opinion for Judge Cote that could bode well for Apple… (Read more.)
Apple Supplier: Low-Cost iPhone Will Not Be Cheap
How cheap will Apple's rumored low-cost iPhone be? According to a China Times report via the Japanese blog Mac Otakara, Pegatron CEO T. H. Tung stated at his company's shareholders meeting that the so-called low-cost iPhone price "is quite high."
This had led some commentators to speculate that the "cheap" iPhone will actually retail as a mid-range price smartphone. Although the existence of this product has yet to be confirmed by Apple, Tung's statements seem to indicate that the Taiwan-based Pegatron is currently involved in the production of this new iPhone. Via Mac Otakara, Tung also noted that Pegatron's "production plants [are] busy and [in a] non-stop state." The CEO also said Pegatron has plans to hire additional employees to help with production of the low-cost iPhone in the second half of 2013… (Read more.)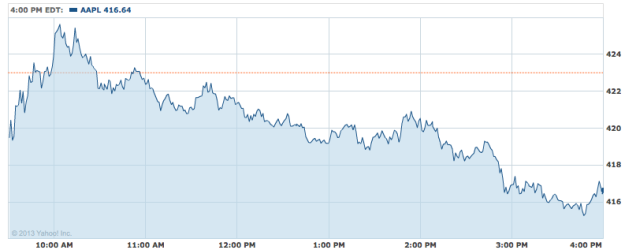 Don't Miss: Apple Supplier: Low-Cost iPhone Will Not Be Cheap.
Follow Meghan on Twitter @MFoley_WSCS