Are Sprint and T-Mobile Eyeing a Team-Up?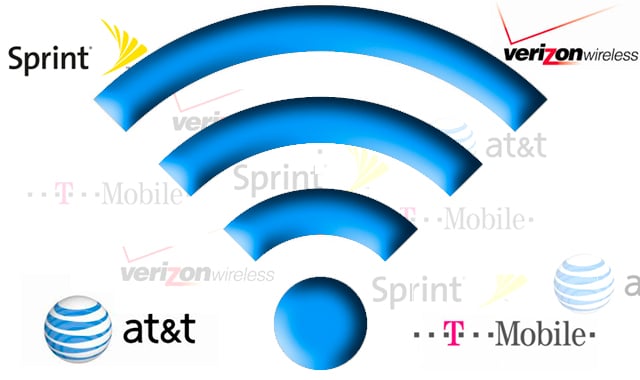 The U.S. wireless provider industry could soon become a heavyweight battle between three providers as Sprint Corp. (NYSE:S) mulls the prospect of bidding on rival T-Mobile US Inc. (NYSE:TMUS). But any potential merger would draw the attention of U.S. regulators, which explains why Sprint is moving cautiously.
Individuals close to the matter told The Wall Street Journal late last week that Sprint is currently studying the concerns of regulators with plans to launch a bid during the first half of 2014. The deal itself could end up being worth upwards of $20 billion, depending on Sprint's intended stake in T-Mobile.
While a merger between Sprint and T-Mobile would create a worthy competitor to AT&T (NYSE:T) and Verizon Wireless (NYSE:VZ), it is also likely to attract huge attention from regulators who only two years ago nixed AT&T's $39 billion acquisition of T-Mobile. According to the WSJ, the pursuit of a bid is aimed at gauging the response from regulators and deciding whether the situation warrants serious consideration.
Sprint's efforts are being driven by SoftBank Corp.'s Chief Executive, Masayoshi Son, who acquired a controlling stake in Sprint last July and currently owns 80 percent of the wireless provider. At the same time, Deutsche Telekom AG, which owns about 67 percent of T-Mobile, is looking to possibly exit the market entirely, paving the way for Sprint's pursuit.
After merging with MetroPCS and becoming publicly listed in May, T-Mobile's market capitalization has reached a little over $20 million. In the nine months ending September 30, Sprint's revenue totaled $21.9 million; in that same period, T-Mobile's revenue topped $13.9 million. Together, Sprint and T-Mobile would have about 53 million postpaid subscribers — the wireless industry's most creditworthy and lucrative customers. However, that number would still lag far behind Verizon's 95 million postpaid subscribers and AT&T's 72 million postpaid subscribers.
While it isn't expected that regulators will have a change of heart this time around regarding a possible T-Mobile acquisition, it's possible that Sprint and T-Mobile status as the third and forth largest wireless providers could change the outcome. At the time of AT&T's attempts at acquiring T-Mobile, the Justice Department explained that having four carriers was essential for creating competition and wrote in a statement, "It is essential to maintain vigilance against any lessening of the intensity of competitive forces."
According to the WSJ, Sprint is banking on the idea that regulators are not interested in seeing AT&T and Verizon grow any larger, as both have consistently drawn subscribers from Sprint and T-Mobile in recent years. While a merger between AT&T and Verizon's two smaller rivals might not be ideal in the eyes of regulators, it could certainly beat the prospect of the two wireless giants continuing to outpace other wireless providers at the top.
Don't Miss: 5 Amazing Apple Products That May Be Coming in 2014.