AT&T Says No to U.S. Expansion, Looks Abroad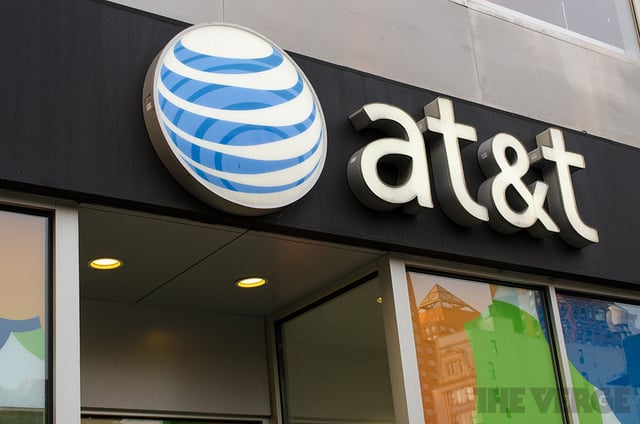 AT&T (NYSE:T) will likely abandon any plans the company might have had to buy Dish Network (NASDAQ:DISH) and will instead focus its acquisition efforts on foreign assets. CEO Randall Stephenson told investors he doesn't believe U.S. regulators would allow any further consolidation in the wireless industry at an investor conference on Tuesday, according to The Wall Street Journal.
Abandoning the rumored plans to acquire Dish shows that Stephenson believes U.S. regulators would be just as tough about consolidation between wireless phone and television services as they have been between wireless phone carriers. AT&T clearly still has a bad taste in its mouth from a failed attempt to acquire T-Mobile US (NYSE:TMUS) in 2011. U.S. regulators blocked the purchase, and now, the two companies are publicly battling over everything from the use of the color magenta to accelerated upgrade plans to no-contract wireless service.
Thus, AT&T's expansion efforts could take place across the pond. AT&T will likely pursue efforts to purchase whatever remains of Vodafone (NASDAQ:VOD) after the British carrier sells its 45 percent stake in Verizon Wireless to Verizon Communications (NYSE:VZ) for a record-breaking $130 billion.
AT&T could lose interest in the purchase if Vodafone decides to start buying cable or fixed-line businesses to expand into the offering bundled packages that have been popular in Europe. Another deterrent from purchasing Vodafone is Europe's heavy regulations. If AT&T is frustrated with anticompetitive measures in the U.S., then expanding to a region where there's even more scrutiny on how companies use their wireless spectrum seems counterintuitive.
But Vodafone's diverse holdings across Europe and the world would appeal to AT&T's global strategy. Europe has slowly started adopting 4G LTE networks, and AT&T hopes it could convince European consumers to pay more for bigger data packages like wireless customers in the U.S. Stephenson said during the conference that a deal with Vodafone could close in the first quarter of 2014, the Journal reports.
Follow Jacqueline on Twitter @Jacqui_WSCS
Don't Miss: Here's How BlackBerry Is Setting the Stage for Privatization