Baby Boomers Are Addicted to the Internet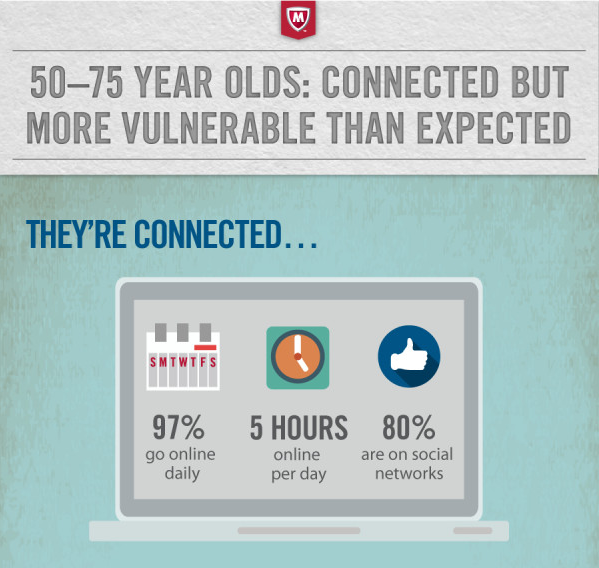 A recent study from McAfee on how baby boomers use the Internet yielded some surprising — and concerning — results. The study, Fifty Plus Booms Online, found that Americans age 50 and older are increasingly engaged with the Internet and social media. Baby boomers spend an average of five hours per day online, with 97 percent saying they go online at least once daily; 88 percent said they consider themselves to be at least as if not more tech-savvy than their peers.
While teenagers may have a reputation for instigating and participating in online drama, the study found that baby boomers have the same propensity. Eighty percent of the survey's respondents reported using social media, and 36 percent said they log on to social media sites daily. Of the survey respondents who said they are active on social networks, 16 percent reported having a negative experience using social media and 20 percent reported losing a friend because of social networking.
More concerning, though, is boomers' apparent propensity to share personal information online with people they haven't actually met. While 75 percent said they know that social networking can leave them open to fraud and identity theft, 52 percent os respondents reported having shared their email address, 27 percent their mobile phone number, and 26 percent their home address. Excluding online shopping and business transactions, 57 percent of the boomers surveyed have shared or posted personal information online.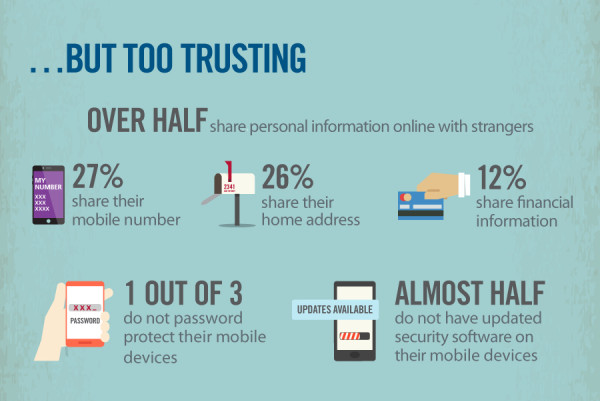 Baby boomers were also found to access social media and other sites online using mobile devices. Twenty-four percent of mobile device users reported that they have sent "personal or intimate messages" using text, email, or photo messages, but more than a third said they have no password protection on their devices "to safeguard these risqué conversations from reaching the public," the study said. While almost all PC users reported having up-to-date security software, only 56 percent of smartphone users and 59 percent of tablet users said they have antivirus protection on their mobile devices.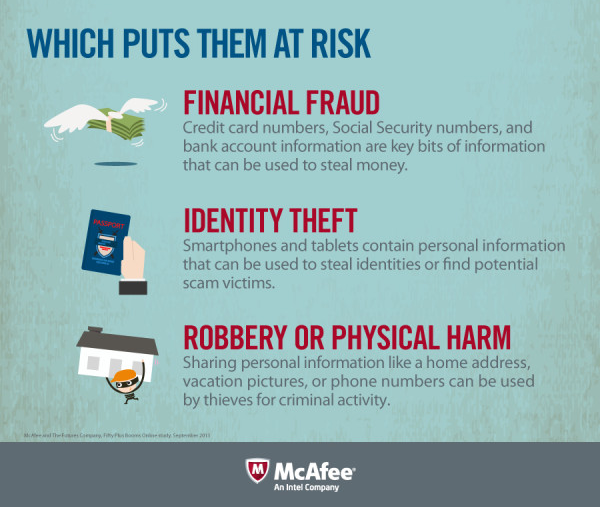 Lastly, McAfee concluded by offering some tips for baby boomers navigating their online presences.
Suggestions include thinking of anything that is posted online as being public information, no matter what your privacy settings are; never revealing any personal information including an address, phone number, or Social Security number online; changing out passwords frequently and making them difficult to crack; and turning off the GPS on a smartphone camera so Facebook friends (and anyone else who can see the profile) don't know exactly where you are at a given time.
Follow Jacqueline on Twitter @Jacqui_WSCS
Don't Miss: Top 10 States Where Home Prices Are Surging.