Can AT&T Compete with Verizon's New Speeds?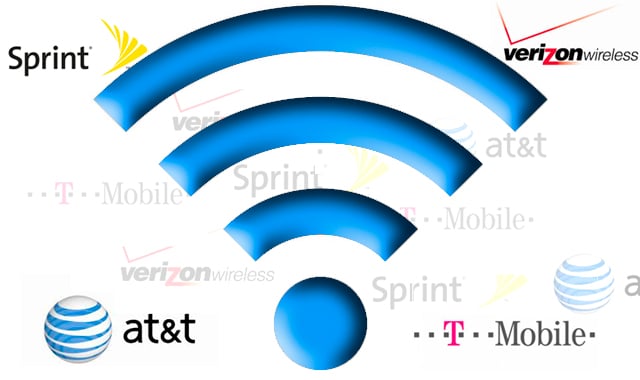 Verizon (NYSE:VZ) received approval from the Federal Communications Commission in August 2012 that allowed it to purchase a huge portion of the Advanced Wireless Services spectrum (AWS)  from a number of SpectrumCo cable companies. Now, Verizon has started utilizing its 2.1GHz AWS band that enables LTE signals and allows for extremely high download speeds in major cities.
The FCC approval required Verizon to use at least 70 percent of the purchased AWS spectrum within seven years, and 30 percent within three years, according to The Verge. The approval was controversial at the time due to concerns about market competition being prevented in certain markets. The AWS band is also in use by T-Mobile US (NYSE:TMUS) for 3G, and some of the band is owned by AT&T Inc. (NYSE:T) — though it's not largely in use by that company.
In competition with AT&T almost continuously, Verizon can now reference the recently recorded 80Mbps download speed on top of its usual declaration that the company has the nation's largest LTE network, The Verge reports. The high speeds currently being recorded will likely slow as time goes on and more Verizon customers with compatible devices jump on the AWS bandwagon.
Moreover, according to GigaOM, while 80Mbps may seem like a fast rate, with the new spectrum, it should really be much faster, indicating that Verizon may have some kinks to resolve. Once the official launch date arrives, though, speeds may rise even higher than they are at present — and 80Mbps is nothing to sneeze at.
That said, the move to widen congested cellular roads for mobile traffic makes sense, especially when one considers that Verizon's speed losses with AT&T can be explained by a greater number of users clogging up the works. Chicago, Los Angeles, and New York City are now AWS-enabled, indicating that big cities previously choked by user traffic will likely continue to be the first regions to benefit from the changes.
Don't Miss: Study: U.S. Smartphone Penetration Is at 74 Percent.