Can AT&T Succeed Where Others Have Failed in Europe?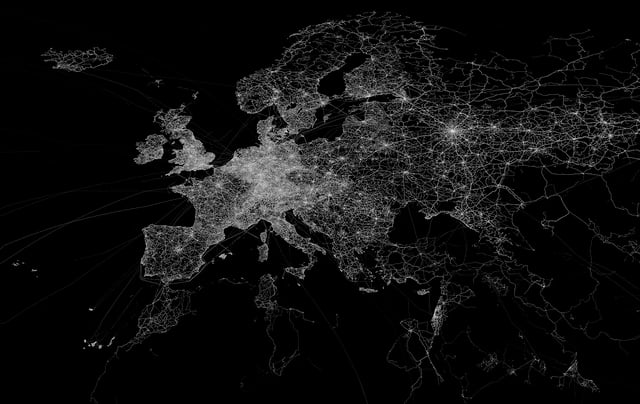 AT&T Inc. (NYSE:T) is considering an expansion into Europe, but the phone company will have to contend with expensive and complicated development along with heavy regulation. Despite the obstacles, AT&T is hoping that it can apply its experience building a fourth-generation U.S. network to Europe, where implementation of faster services is set to flourish over the next several years, Bloomberg reports.
According to Craig Moffet, founder of researcher MoffettNathanson LLC, phone companies have so far failed to benefit from global networks. In Europe specifically, governments often deter attempts to create regional networks while divided, price-sensitive markets can make it difficult to profit. "Anyone who has tried it has learned the hard way that the economic benefits never materialize," Moffett explained.
But the potential for growth as the mobile Internet grows is a huge incentive for AT&T even if a European push hasn't historically been successful. Additionally, AT&T has the chance to buy Vodafone Group Plc (NASDAQ:VOD)for a relatively cheap price on the backs of strong valuations in the U.S. telecommunications market. According to data overseen by Bloomberg, the average price-to-earnings ratio in Western Europe is about 40 and more than 60 in North America.
Now that Newbury, England-based Vodafone has sold its stake in Verizon Wireless (NYSE:VZ), AT&T is eyeing the company as a potential entry-point into the European market, which Bloomberg estimates value at about $130 billion.
Moffett describes AT&T's interest in European expansion as a response to the telecom's uncertain future in the U.S. market — AT&T posted lower-than-predicted profits last quarter, spurred by the cost of subsidizing smartphones, and has also struggled with failing land-line revenue. "You can understand why AT&T wants to diversify," Moffett said. "AT&T's position in the U.S. market looks to be a bit precarious right now, and U.S. valuations are still at near all-time peaks, so there has to be at least some interest in using that currency while it's still exciting."
For telecoms considering an expansion into Europe, the status of the European economy is also a huge deterring factor. The economy in Europe is growing more slowly, with higher unemployment, likely making the growth of 4G a wash when met with declining phone bills. According to the GSMA industry group, customers in Europe paid an average of $38 per month for mobile last year — comparatively, U.S. subscribers paid an average of $69 per month with the typical 4G subscriber paying 10 percent more.
However, regulators remain one of the largest deterrents to European expansion by U.S. telecoms as EU Commissioner Neelie Kroes has voiced her concerns about a Lehman Brothers-style implosion if the telecoms are not handled properly. "The telecoms sector hasn't had its Lehman moment yet," Kroes said this week in a speech. "With declining revenues, rising debt, dated business models, I worry about that happening. And I worry about the consequences if it did."
Don't Miss: Lost the Key to Your Data? The NSA May Have Picked It Up