Can Verizon Max Lure Unlimited Data Customers?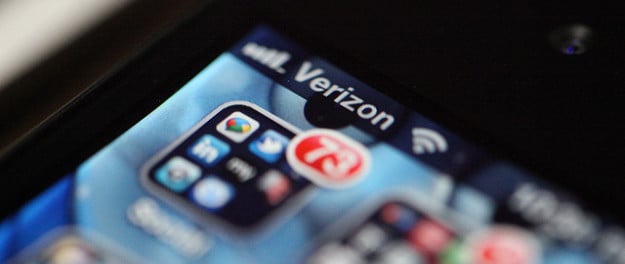 Last month, Verizon Wireless (NYSE:VZ) unveiled a new service called Edge, a no-contract plan that allows customers to upgrade to a new phone after only six months. Now, Verizon has announced Verizon Max to go along with the new service in a bid to get unlimited data customers to try it out.
Before discussing Verizon Max, it's important to talk about Verizon Edge, the new program that Max is running side-by-side with. Verizon Edge is a new service that allows customers to go on a no-contract plan, instead paying the full price of a phone over 24 monthly installments. After six months, customers are eligible to upgrade their device if they pay half the cost of their previous device and turn that device in.
Verizon Edge is a direct response to recent programs debuted by competitors AT&T (NYSE:T) with its Next service and T-Mobile (NYSE:TMUS) with its Jump program. Both programs offer upgrade options after six months.
Verizon Max will debut alongside Verizon Edge as a two-tiered plan that offers unlimited data customers either 6GB of data without tethering for $30 per month or 8GB of data for $50 per month including tethering. According to Droid-Life.com, the block of data is not shared and is the user's to keep. The limited time offer for Verizon Max (the expiration has not been determined yet) is only available to existing customers with unlimited data who decide to sign up for Verizon Edge.
Verizon's goal is to lure unlimited customers, who'd be less inclined to leave their unlimited deals on the table for Edge, to participate in the new service by offering them larger amounts of data than the normal $30 for 2GB of data. The 8GB for $50, including tethering, could be a decent lure considering unlimited customers must pay an extra $30 a month to add the feature. The question is whether customers are willing to give up unlimited at all.