Can Virgin America's New Plan Compete with T-Mobile?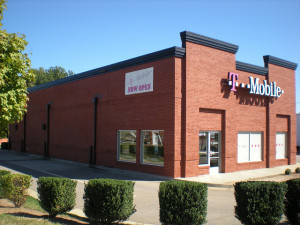 Virgin Mobile USA, which is owned by Sprint Nextel Corp (NYSE:S), has put its crosshairs on T-Mobile's (NYSE:TMUS) new, no-contract Simple Choice plans. T-Mobile's new plan does away with contracts and includes unlimited talk and text, along with varying data plans. The price starts at $50 for 500 MB of high-speed data, with throttled rates of 2G speeds thereafter, but most users are likely to opt for the 2 GB data plan followed by data throttling, which is priced at $60.
In a direct response to T-Mobile's Simple Choice phone plans, Virgin Mobile is offering a $100 credit to T-Mobile customers who switch to their service while offering a service plan in direct competition with T-Mobile's 2 GB, $60 plan. Virgin Mobile's plan is priced at $55 and bests T-Mobile's service in a variety of categories pertaining to its service — at least on paper.
So how do the two plans compare exactly? Both Virgin Mobile and T-Mobile provide unlimited messaging, data, and talk. However, when the data limit of 2.5 GB is reached, Virgin Mobile throttles the speed down to 3G speeds while T-Mobile reduces the speed to 2G — an immense gap in speeds. Virgin Mobile also provides savings on Samsung's Galaxy S II, bringing the price of the popular smartphone down to $299.99.
Altogether, the two-year service cost, credit, and reduced device price amount to savings of $334 over two years.
However, saving $334 over the course of two years might not be worth it to users who prefer a faster, more reliable network. While Virgin uses the EV-DO/WiMAX technology to provide high-speed data, T-Mobile uses HSPA+ / LTE services. The difference can be fairly immense.
While the numbers appear better on paper, the actual differences in service quality might be enough to make T-Mobile customers okay with the idea of paying $334 over the course of two years. If not, there are instant rebates to be had for those willing to make the switch.
Don't Miss: Tech Giants' Foreign Tax Strategies Under Fire.