Can Wal-Mart's New Program End Coupon-Clipping Craze?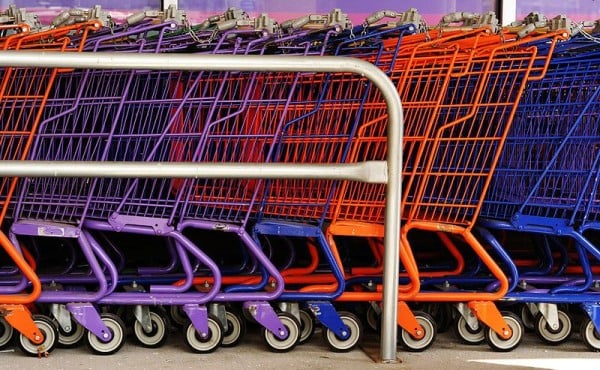 As more and more consumers are now relying on their mobile devices and apps to get them from point A to point B, and buy them everything in between, big-name retailers like Wal-Mart Stores (NYSE:WMT) are switching up their strategies and rolling out in-store programs that allow their customers to use their mobile devices to scan merchandise and pay on their own at self-checkout counters. And the retail giant is now ready to take it one step further, because while clipping coupons used to be a painful and overwhelming process, Wal-Mart's new Scan & Go program will help consumers organize and easily access these available coupons, making it more likely that they'll take advantage of the deals and buy more in the store.
Mobile Commerce Daily explains that Scan & Go is a feature on the Wal-Mart mobile application that was launched in late 2012, and has been employed by many tech-savvy Wal-Mart shoppers ever since as they navigate the aisles and scan their own merchandise. The retailer expects the program to reach more than 200 stores, and because it has already been so successful and garnered so much support in its featured outlets, Wal-Mart is ready to compensate its loyal customers by rolling out a new feature that offers them access to digital coupons.
This feature is especially useful for both Wal-Mart and its customers because it ensures that the retailer's money spenders don't accidentally leave their coupons at home, resulting in a loss of profit for Wal-Mart if the consumer then decides not to spend the money without the coupon. But with the coupons being digital, they are always at the tips of consumer's fingers, allowing them to feel more comfortable purchasing more.
In addition, another element that has been added to the Scan & Go program is the automatic electronic receipt feature. This allows Wal-Mart buyers to register their phone number during checkout and then automatically receive their receipts electronically. Not only does this streamline the checkout process, but it also offers a useful tool for future purchases and/or returns, especially if the receipts start to carry their own buyer reward coupons.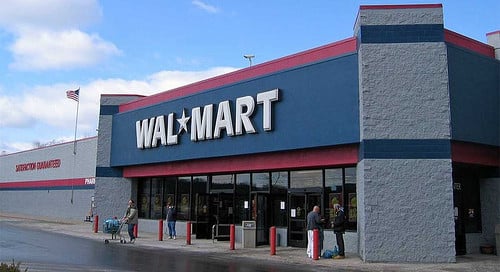 Though Scan & Go's new features will likely be met with open arms from its thrifty and cost-conscious consumers, there are still some bumps in the program's roads that Wal-Mart will need to smooth out. One of the major hurdles that the retail will have to overcome includes the issue of how to redeem these digital coupons in-store, and how to track them. Mobile Commerce Daily highlights Alex Campbell, chief innovative officer of Vibes who explains the current conundrum, saying, "The biggest challenge right now with mobile coupons is in-store scanning and redemption. And, specifically, being able to offer a coupon outside the store, adjust it based on external factors and maximize the traffic it drives into the store."
So while it is not yet clear how these difficulties will be overcome, once Wal-Mart does find a solution to its problems, the retail giant will likely gain increased customer loyalty and witness a significant rise in spending.
Don't Miss: Are Germany and the U.K. Putting EU Unity to Test?