Dish Keeps Growing Its Wireless Spectrum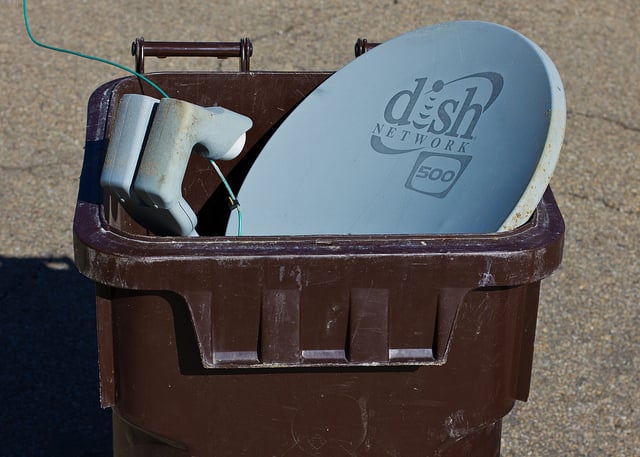 Last week, Dish Network Corp. (NASDAQ:DISH), working with the Federal Communications Commission, made some changes to its wireless spectrum that increased the value of the spectrum by $1 billion, according to analysts cited by The Wall Street Journal.
Dish has been steadily acquiring wireless spectrum for several years as CEO Charlie Ergen seeks to take the company into the wireless phone industry. On Tuesday, Dish agreed to stop plans to use its spectrum for a TV broadcast service due to concerns that the plan would cause interference with other services.
Instead, Dish is looking to make some technical changes that could allow the spectrum to be used for the downloading of information, which would cause less interference and allow Dish to use a greater volume of the spectrum it owns.
Analysts who spoke to the Journal are still unsure if Ergen will attempt to create his own wireless network or merge with or buy a carrier that's already operating in order to put to use Dish's estimated $12 billion worth of wireless spectrum. According to the Journal, Dish has until 2017 to offer wireless service to 40 percent of Americans and until 2021 to offer wireless service to 70 percent. Since wireless spectrum is a limited resource, the government requires companies to use the spectrum they own, which Dish has not yet done.
Ergen has been looking to expand outside just satellite TV for a while. Earlier this summer, Ergen lost a fierce bidding war against Japanese company SoftBank (SFTBY.PK) for Sprint Corp. (NYSE:S), the third-largest wireless carrier in the U.S. Dish made a $25.5 billion bid for Sprint, but Sprint's shareholders decided to take SoftBank's $21.6 billion offer, as SoftBank had more cash on hand and more experience in the wireless industry.
SoftBank CEO Masayoshi Son has said he wants to turn Sprint into a more able competitor to the top two U.S. carriers, Verizon Wireless (NYSE:VZ) and AT&T (NYSE:T), instead of a distant third. The Dish Network deal still has to receive approval from the FCC, but since the agency helped Dish sort out the interference issues, it's likely to be approved.
Don't Miss: Can J.K. Rowling's New Wizards Make Magic for Warner Bros.?
Follow Jacqueline on Twitter @Jacqui_WSCS