Do You Want LinkedIn Linked to Your Email?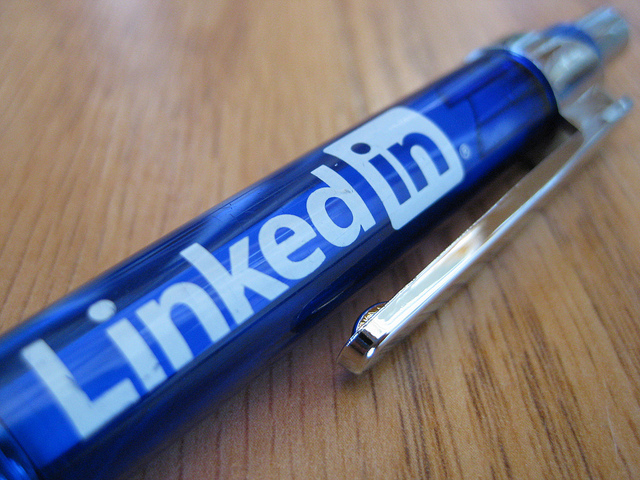 LinkedIn Corp. (NYSE:LNKD), which has thrived on its modest reputation and professional networking nature, is seeking to mimic social media king Facebook Inc. (NASDAQ:FB) and become more entrenched in its users' lives. LinkedIn unveiled five new apps and revealed its mobile usage stats for the first time during a news conference on Wednesday.
The site said that it now sees 38 percent of its unique visitors from mobile, up from just 8 percent in the first quarter of 2011, TechCrunch reports. LinkedIn also said that its mobile users are more than twice as active as desktop-only users. The company predicted that sometime next year, over half of its users will access the site via mobile, and in some countries, that has already happened. Overall, LinkedIn said there are now 3 million businesses and a quarter-billion professionals on the site, with 1,500 education outlets being added within the first six weeks of offering profiles for schools and universities.
CEO Jeff Weiner introduced the five apps at LinkedIn's conference in San Francisco, The New York Times reports. The main LinkedIn app was updated for iPad, and a function allowing users to apply for jobs by emailing their LinkedIn profile was added. A contacts app created for people in sales or real estate who need fast and easy access to their contacts was unveiled. There's also a news aggregation app called Pulse and a mobile app for the LinkedIn subscription service called Recruiter.
The most controversial addition, though, was an app called Intro that comes from LinkedIn's acquisition of Rapportive. Intro routes emails through LinkedIn in order to add information from your LinkedIn profile to your emails. Emails sent using Intro will allow the receiver to pull up your LinkedIn profile, see shared connections on the site, and give a request that the person be added to your network.
TechCrunch called the app "a spectacularly bad idea," as it essentially gives LinkedIn access to users' emails, posing a security and privacy risk. Though LinkedIn promised it's committed to its users' privacy, TechCrunch pointed out several ways a hacker could easily access sensitive email information, adding that many corporate email accounts simply wouldn't allow third-party interference with their employees' emails.
Weiner also unveiled some ambitious plans for the site, saying at the conference, "Our vision today is to develop the world's first economic graph … [which will] map the global economy and and every economic opportunity in the world, either part-time or full-time."
Follow Jacqueline on Twitter @Jacqui_WSCS
Don't Miss: Sirius Earnings: Hefty Expenses Hid Growing Subscribers.