Facebook Has This All-New Team to Bust Bugs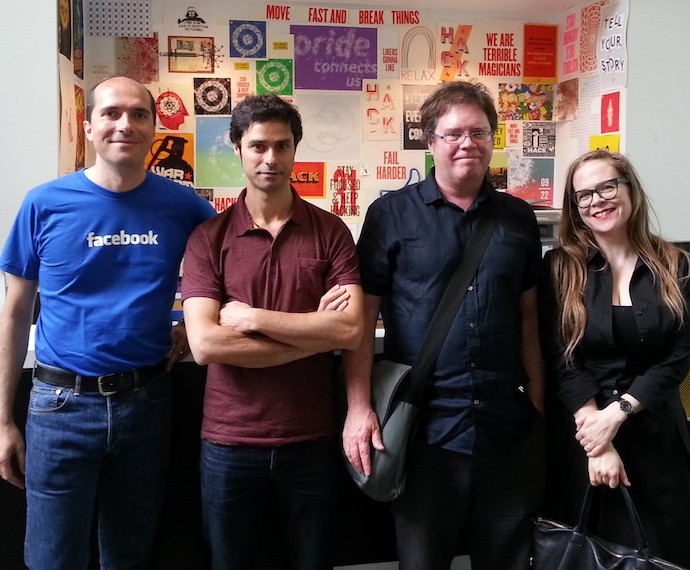 Social network giant Facebook Inc. (NASDAQ:FB) agreed today to acquire certain assets and hire key staff from a U.K.-based software verification developer called Monoidics, which specializes in automatic formal verification and analysis of software. The company's technical team will join Facebook's growing engineering team in London once the deal has fully closed.
Director of Facebook's London engineering office, Philip Su, said the acquisition represented Facebook's investment in the quality of its mobile applications platform as well as its people. "We have always focused on hiring smart, talented engineers, and in this acquisition, we found many," he posted — where else? — on Facebook. "Their entrepreneurial spirit and desire to make an impact make them great additions to Facebook. We can't wait to have them here!"
Monoidics is the creator of the Infer Static Analyzer, which helps developers deliver bug-free code with a focus on memory safety and security. It turns bug detection into a mathematical algorithm, generating a correctness proof that guarantees software has no memory leaks or illegal pointer references. It works on all types of apps and can recognize what parts of a piece of software have been updated so it doesn't redundantly rescan approved code. Meanwhile, Monoidics's X-ray system can visualize software to highlight areas of risk so bug-crushing teams know what to investigate.
Monoidics said on its website: "In 2009 we started this company with the goal of making the best automatic formal verification and analysis software in the industry. We've gone from theoretical ideas in logics of programs all the way to a company with a world-class engineering team, real customers and an office right in the midst of London's Silicon Roundabout. It's been incredible journey… we've loved every minute of it!
"However, we have always looked for ways we could do even more, and when we met members of Facebook's engineering team, we realized how much we have in common: a relentless focus on quality, a desire to move fast and try new things, and a passion for making an impact," Monoidics added. "Right away we knew this was our chance to take what we've built to the next level. Joining the Facebook team opens up a world of new opportunity for our technology and for our individual and collective scientific expertise."