Facebook's First Year in Review: Is the Glass Half Full?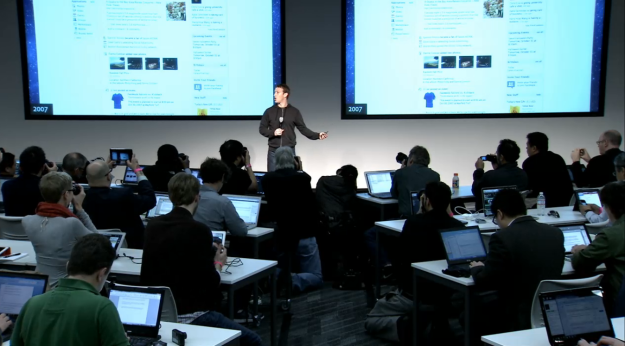 Today is the one-year anniversary of Facebook's (NASDAQ:FB) stock market debut, which is now seen as one of the most disappointing initial public offerings in history.
For the social network, the past twelve months have been a fight to transform the social network into a mobile-centric platform that generates more revenue from advertising and acts as a conduit that delivers what consumers want most from their phones: ways to communicate, shop, be entertained, and find answers to simple queries.
After watching Facebook struggle toward that end goal for months, investors have been left with many questions. But one question stands out above all others: will the social network ever successfully monetize its mobile platform, or has the company already peaked? While Facebook's debut was expected to be one of the hottest IPOs of this century, the company's stock rapidly fell for its debut price of $38 per share to a low of less than $18 per share last September. Even though Facebook has show in recent quarterly reports that its business is strengthening, the stock has still not reached or surpassed its IPO level.
Still, the social network shares have rebounded more than 50 percent since bottoming out last fall. The stock's movement has left Wall Street analysts divided over whether the company should be analyzed through a glass-half-full lens or a glass-half-empty lens. On one hand, Facebook has generated healthy revenue growth since creating a mobile advertising business out of nothing, and its stock is no longer in a trough. However, shares are trading more than $10 below their IPO price. Evidence of this divide can be seen in brokerage ratings — a little more than half the covering firms currently have Buy ratings on Facebook, while the current median price target on the shares stands at $34, according to data from Thomson Reuters.
The level at which the social network's stock is trading has important significance in the debate. "Facebook's share price is telling you that investors are more skeptical about the company's prospects than a year ago," Wedbush analyst Michael Pachter told MarketWatch. Jordan Rohan of Stifel Nicolaus has a different analysis. "Shouldn't you be looking at why it is 40 percent higher than its lows?" he asked.
For both investors and analysts, an important measure of the company's success, or lack thereof, is its mobile advertising revenue growth. Before Facebook became a public company, there was not on single advertisement on its social network. But just five months after the IPO, Chief Executive Officer Mark Zuckerberg and his team had boosted mobile advertising revenue to a 14 percent share of the company's total advertising revenue from essentially a zero percent share. By the first quarter of this year, that number had ballooned to 30 percent. Excitement about Facebook's potential mobile strength even pushed shares above $30 temporarily in January.
For a time, it even seemed that Facebook was about to hit its IPO price, but the stock dropped back below $30 per share in February and has stayed under that level ever since. Even though first quarter results showed a positive trend for mobile advertising growth, other financial measures prompted investors to wonder whether the growth was sustainable. As early as the fourth quarter of last year, the company said it expected expenses to increase as investment costs rise, and that forecast spooked investors.
Some industry experts have asserted that the problem is that Facebook began public life with an unrealistically high valuation.
However, other problems are creeping up on Facebook as well. In the past several months, critics have warned that Facebook has been growing its user base at a much slower pace than previously. Rohan does not agree. "Facebook continues to grow its audience," he told MarketWatch. "It continues to grow its employee count as expected. It is helping big advertisers understand how impactful Facebook really is."
Facebook may have transitioned from being cool to being a utility in the past year, as Rohan alleged, but Facebook management must "convey to the Street that they are not swinging at the fences with new ad units and acquisitions, and there is a very cohesive long-term strategy in place to grow and monetize the platform," as Topeka Capital's Victor Anthony told MarketWatch. And that is what is most important in his estimation; Facebook must clarify what is really important in its vision for the future. Furthermore, the company must convince investors that it is spending money to achieve that future intelligently.
To get an earnings power that supports a $38-per-share valuation, the company must grow revenue at a rate of 35 percent to 40 percent. "I think they can do it," said Anthony, "but they don't seem inclined to let people know that they believe so, too."

Follow Meghan on Twitter @MFoley_WSCS
Investing Insights: Is Groupon On the Road to Recovery?